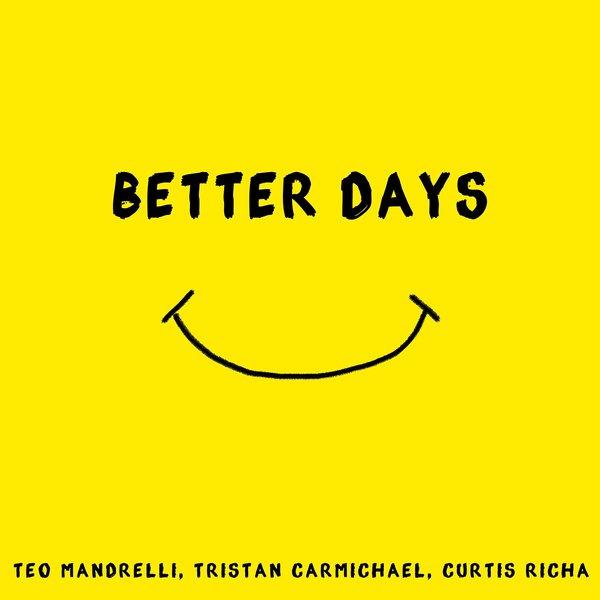 NC2256712462 | 2022-02-18
Teo Mandrelli, Tristan Carmichael and Curtis Richa teamed up to deliver their brand new single "Better Days". Curtis Richa is an American songwriter and producer; he is responsible for having written and or produced albums that have sold in the excess of 35 million records worldwide. Curtis has worked with some of today marquee talents such as Jennifer Lopez, Rihanna, Joss Stone, LL Cool J, John Legend, David Guetta, Hardwell, Tiesto, Deborah Cox, Craig David.
"Better Days" was inspired by the current events on the world...Teo Mandrelli and Curtis Richa had been discussing working together on something that would uplift people previous to receiving the production he and Tristan Carmichael had created. Once Teo sent Curtis the track that he and Tristan composed and produced, he immediately heard the phrase "Better Days" in his head... The lyric and melody (which came instantly after) was also by the retro feel of early 90's house music. Euphoric, Anthemic with A Universal Message. Being that the pandemic has affected everyone around the world.. we hope that "Better Days" become affirmation to every listener. Even in the toughest of times, your circumstances will not define you. Life will get "Better" ...