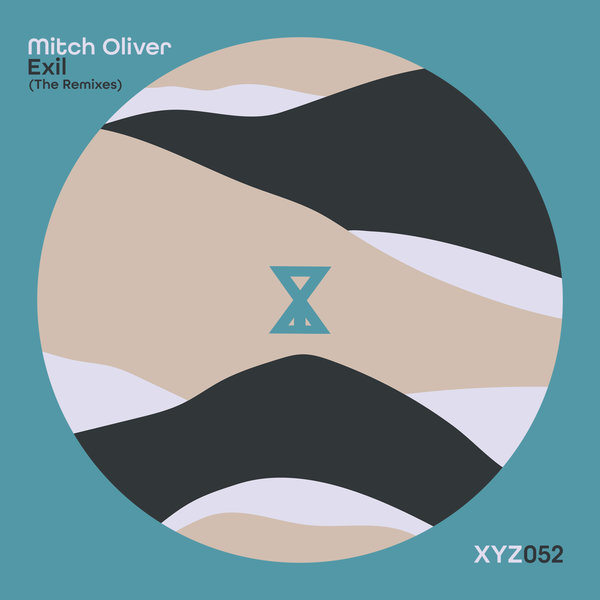 In the heart of winter, we revisit Mitch Oliver's first solo EP on the label, Exil. The Montrealer is growing into a pillar of XYZ's output, while also turning heads on the international scene through his powerful productions. We've enlisted a top-tier roster of remixers to take the reins on the original material, and these three maestros have absolutely nailed it! Raw Main, Maxi Degrassi, and Facundo Mohrr come together to present Exil (The Remixes).

Raw Main is one of the most forward-thinking producers in our global community of musicians. With projects everflowing on the likes of Abracadabra, Saisons, and Bar25, he's got a distinct knack for balancing the foreign and familiar. The Frenchman has flipped Intrepid on its head, enlisting a heady acid-laced groove drenched in psychedelia. A touch of vocal bliss alongside organic riffs counter the synthetic foundation, placing this instant classic in a world of its own.

We're thrilled to welcome back Maxi Degrassi on remix duty, as he steps into the driver's seat on Wildfire. The Argentinian aficionado peruses through punchy percussion and haunting hooks, keeping the groove-centric vibe alive from start to finish. Lush builds add flavor at every turn, ensuring this dancefloor burner catches the ear of the globe's finest selectors; a tantalizing tool!

Harnessing inspiration from a rejuvenating weekend of shows in NYC, Facundo Mohrr captures a perfect Sunday flow with his remix of Exil. Playful synths snap into focus on top of punchy kicks, as the vocal performance from Tea Verdene receives a trippy twist. Facundo produces yet another unpredictable groover that has become the signature of his sound, balancing immense dancefloor effect with bespoke melodic character.