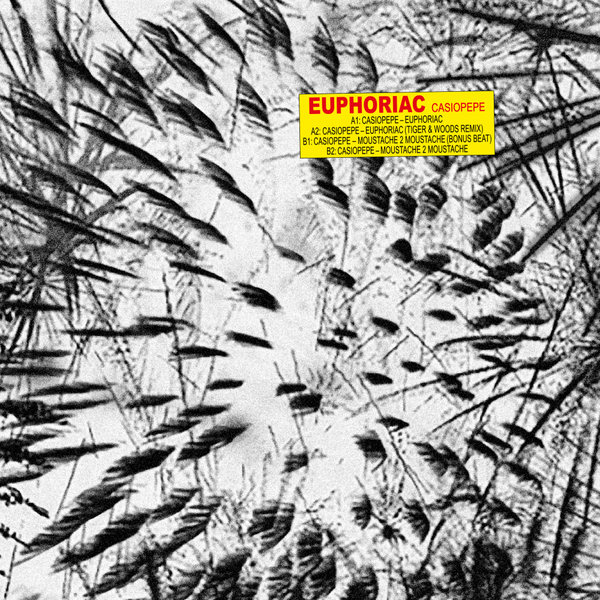 Casiopepe is the lovechild of two good old friends of Pets and you are welcome to treat yourself to a tasty dish from their recipe book. This is no pasta, mind you, but a zesty mix of Euro-house grooves and addictive hooks, sure to please the synth-loving and the disco-crazed among us.

Although Euphoriac EP is only coming after last year's releases on Jaki Records and Dom Trojga, it actually contains some of Casiopepe's earliest recorded material. Put simply, this is the very music that made everyone around fall in love with the project in the first place, while also winning their pure hardware live show slots at Rex Club and Akasha Festival.

The title track is a masterful statement of purpose, an irresistible piano-led tune that just keeps on building, while Moustache to Moustache displays the duo's love of melody and a knack for quirky drum programming - even more evident in the essential Bonus Beat version. To top things off, disco dons Tiger & Woods deliver an arpeggiated remix of Euphoriac that tones things down a little, while lending it some unmistakable eleganza romana.