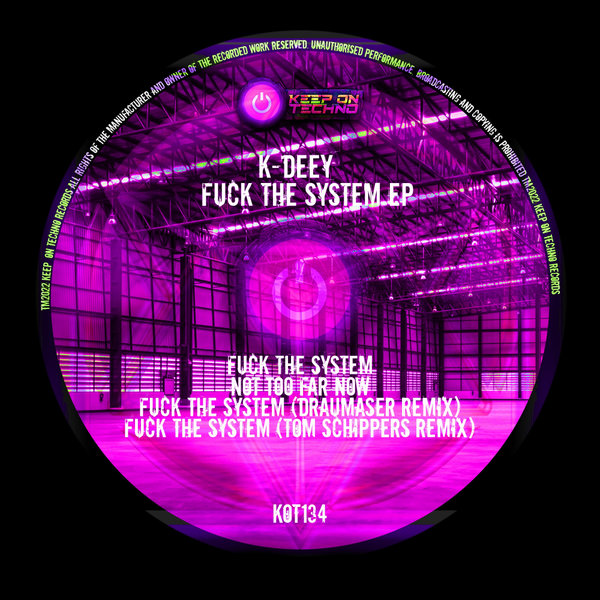 Continuing our mission to bring new artists to the label we're very happy to welcome Belgian Producer and DJ K-Deey to Keep On Techno.
With releases on top Techno labels like Eclipse, Hardwandler, Pure Dope Digital and Black Square we were rather excited when he dropped a couple of originals on us.

Fuck The System... whilst containing no deep subliminal messages, is a slice of Hard and Dark Techno. Starting deceptively bright it soon drops into something sinister and evil with a roaring synth line that will melt the sturdiest of brains. After the final break it adds another level! Fantastic stuff this!

Not Too Far Now is another beast with a Huge Hoover drop and Dirty Acid that all combine with some harmonics that really give this tune some punch.

We've got two remixes of the lead track on offer here as well.

First up we're pleased to welcome back Draumaser to the label. He's delivered stunning originals for us over the last couple of years and we've been desperate to get him on for a remix.
He's dropped a proper building roller here with some sublime Acid whilst dropping the BPMS down a touch! Welcome back.

Last, but not least, Tom Schippers returns after his awesome Armed & Dangerous EP for us last year. With his signature Hypnotic style, he has crafted an excellent rework that maintains the punch and pace of the original that gives it a really original groove.

Fuck the System... And certainly fuck a few heads up on the dancefloor as well.