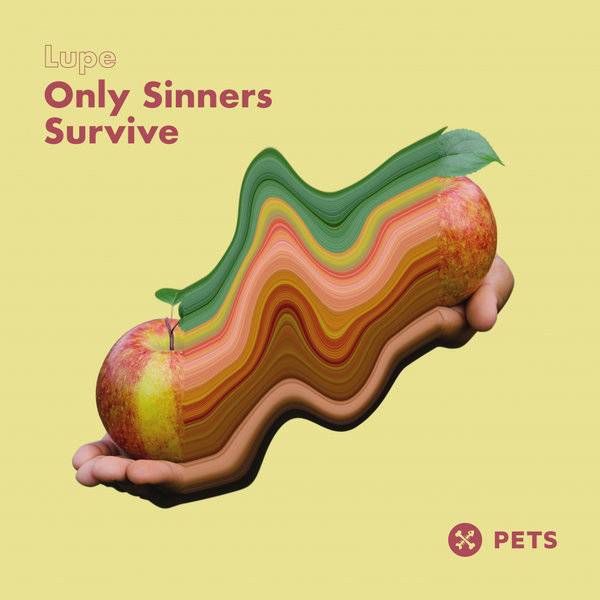 After years of thumpers and bumpers on labels such as Twirl, Love Child and Instant Replay, the erstwhile Go-Go dancer and Amsterdam club legend Lupe sashays in from the left and slam dunks us with unholy acid house thunderstorms. 'Only Sinners Survive'

His Pets debut is pounding late night tackle that sounds future-proof today but would have fit perfectly at any stage since the acid revolution. The title track is inspired, as is the whole EP, by magical TV drama consumed during lockdown; takes us straight across the leftfield with an electroclash style fusion of juggernaut acid and stark lyricism that reminds us that perfection is a delusion.

Deeper into the night we strut to strike deep mix gold on 'Den Of Iniquity' as a Lupe makes the drums sing in a slamming, Q&A style hook that will fit over any other track and wind the dancers up with its addictive and mischievous mutations. Finally we have 'Binge Dancer'. The biggest slammer of the EP, once again we're sent into a spin with broadsheet acid and the type of rattling, insistent percussion that ensures plenty of bingeing.

Handle with caution. Lupe might drive you loopy.