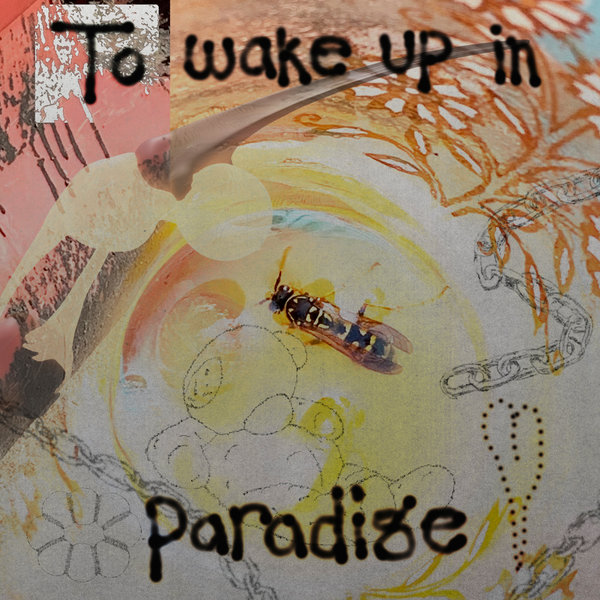 3616841854398 | 2021-12-10
"To Wake Up In Paradise" tells the story of a highly destructive world that has masked itself as a paradise. Influenced by the movie "Annihilation", To Wake Up In Paradise shares a similar central theme - infinite growth leads to destruction. This body of work is one of extremes, aggression and calmness.
VTX is the moniker of Toronto based electronic artist/producer Joseph Manzoli, who is most well known for his work with projects such as ginla, Katie McBride, Adrianne Lenker, and Nick Hakim. His body of work is expansive and pulls from jungle, house, ambient, hyperpop and deconstructed club.

As a teenager Joseph came up as a jazz musician in Toronto, regularly performing at the young age of 15. Joseph broke his way into the music industry by playing in various projects as a sidemusician and producer, before pursuing his own creative music projects. In 2010 Joseph began playing with Adrianne Lenker (Big Thief), and shifted his focus from jazz to producing records in other genres (folk, r&b, electronic). In 2014 Joseph stopped performing as a sideman and formed "ginla". They went on to sign with Terrible Records in 2015, with whom ginla released its debut self titled EP, and debut full length "Codex".

Joseph's newest project VTX is a rave centric experimental electronic project that taps into the ethereal and brings it to the dancefloor. Known for his broken beats and aggressive use video game sound fx, this EP also features the vocals of Toronto artist/producer Katie McBride . To Wake Up In Paradise is the debut EP under the VTX moniker and which tells the story of a highly destructive world that has masked itself as a paradise. Out December 10, 2021 TWUIP is highly anticipated and with early endorsement from taste-maker Coeval-Magazine.

Alongside his persona VTX, Joseph has recently started a label/collective called No Content with long-time collaborator and friend Jonathan Nellen. No Content has released their various creative projects with collaborators Katie McBride, and Aaron Chartrand (memory.pig) with plans.