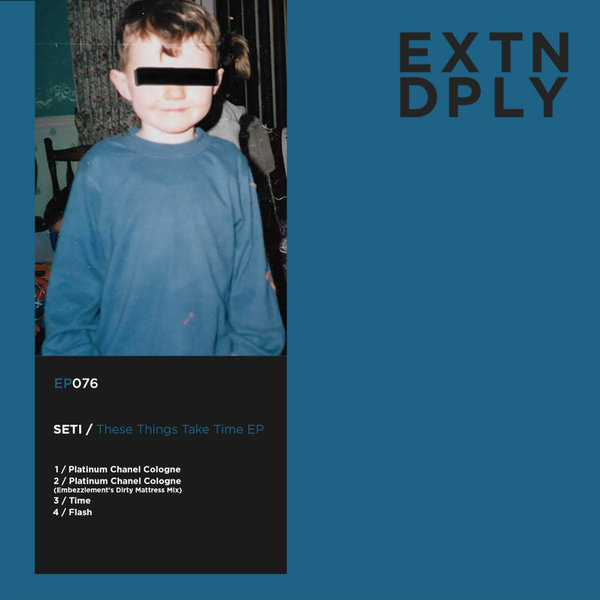 Northern Ireland's Seti debuts on Extended Play with three killer house jams that borrow elements from the hip hop and R&B worlds.

'Platinum Chanel Cologne' leads the charge with its familiar vocals and refrained horns, hypnotic and hooky as hell, we can't get enough of this bumpin' house ride.
NI house and jazz maestro Embezzlement Society splashes the cologne on before heading to the gutter for his filthy take that sounds like something from New Orleans.

The second original from Seti titled 'Time' is a great dusty soul flecked number that displays some killer MPC work.

'Flash' completes the package in blissed-out breaks and synth fashion. We love the machine-made soul across all four.