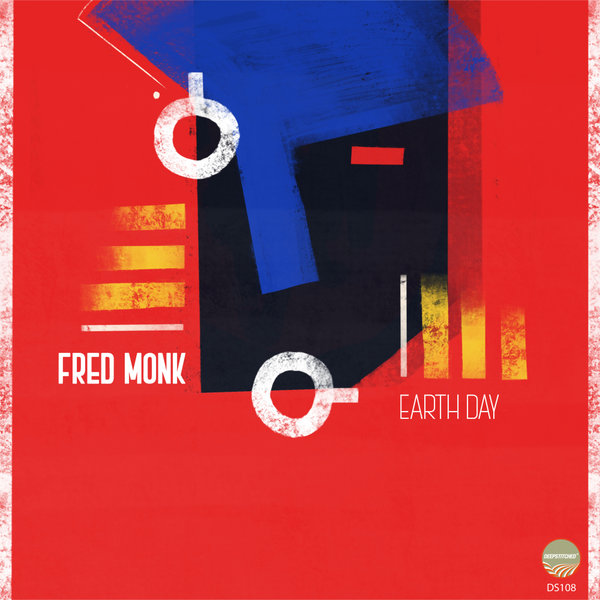 DeepStitched brings you this tantalising new album, Earth Day, from Fred Monk. This album takes you on a magical beach experience, that includes a selection of talented artists, to show you summers endless possibilities. With its deep baselines and intoxicating melodic layers, this album stimulates your senses while reminding you that summer fun can take you to a whole new world.

Fred Monk - Intro - A warm cloud of welcoming, slowly washing through you. Without too much fuss and no explanation needed, you know that what is coming is something you never felt before.

Fred Monk ft Soulfreqtion - Entourage - Starting with those early Friday afterwork drinks, this track is setting the perfect tone from the beginning. From its bamboo-like rolling base, downbeat and smooth Hi-hat tickle to its layers of a vocal 'chit chat'. It provides a warm melodic, crystalline watery welcoming, that immediately takes you to that dreamy summer poolside lounge.

Fred Monk ft Luchi & Raizer - Avalanche - Incorporating opaque melodic jungle textures with subtle drumming, all while slowly adding a tingling awakening of the mind.

Fred Monk ft Alley SA - Moonlight Dream - The deep base with its soulful tease, giving into a dreamy, tingly sensory surprise. When the first keys of piano come in, it's like clouds opening up, allowing the moonlight to shine through, with its soul connecting depth.

Fred Monk ft Jean-Luc - No Grief - With its natural elements, dreamy water textures flowing around you, allowing for a deep baseline that blends in a sultry sensory explosion that awakens your soul.

Fred Monk ft Kindred Music SA - Glimpse of Light - Loosing yourself in its sultry, magical, beachy, pallet-cleansing effect while blending a deep baseline with a complete sensory awakening that gets you excited for more.

Fred Monk ft Krippsoulisc - Evolution - Starting of with its sexy loungy tease, while slowly blending in its dreamy melodic vocals, these electric summer textures and its deep subtle baseline take you to a whole new dimension.