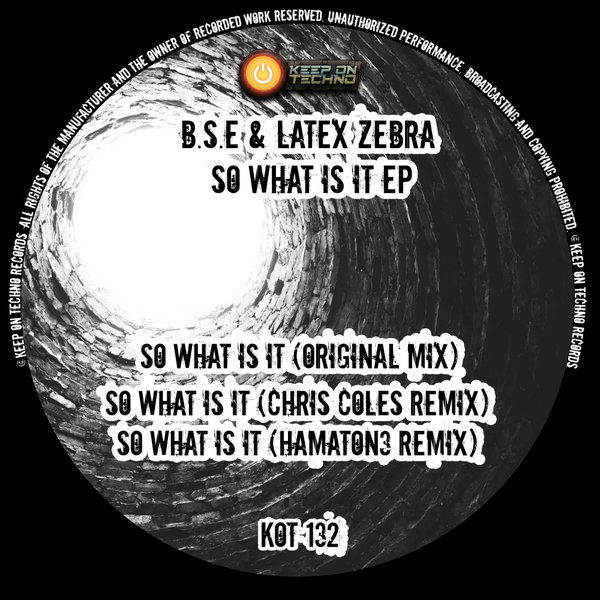 B.S.E and Latex Zebra have been friends forever, well... Quiet a long time. It probably seems like forever. They promoted (with other friends) the legendary Zoology party, started the Vinyl Zoo label and have played together lots. In all this time they have only ever made one tune together, and it wasn't Techno.
So, here is a tune decades in the making. B.S.E & Latex Zebra presents... So What Is It.

Well ,what it is... is dark and dirty Techno with everything you'd expect from these two. Cheeky call and response synths combine with brutal acid and driving beats that just gets harder and harder as it goes.
Great stuff guys, maybe not take another twenty years to do something else together again!

For the first remix, well it had to be Chris Coles. You rarely see his name without Latex Zebra next to it so he was a must for a remix. He has given us a monster that retains the call and response hook from the original and layered it over excellent percussion that is a serious Techno Groove!

Hamaton3 was introduced to the label by B.S.E so it was only fitting he be asked to deliver a remix. He has delivered a seriously original take on the remix that strips back the acid but adding a really trippy Techno vibe to this with some awesome breaks.

So What Is It... Well, dive in and find out!