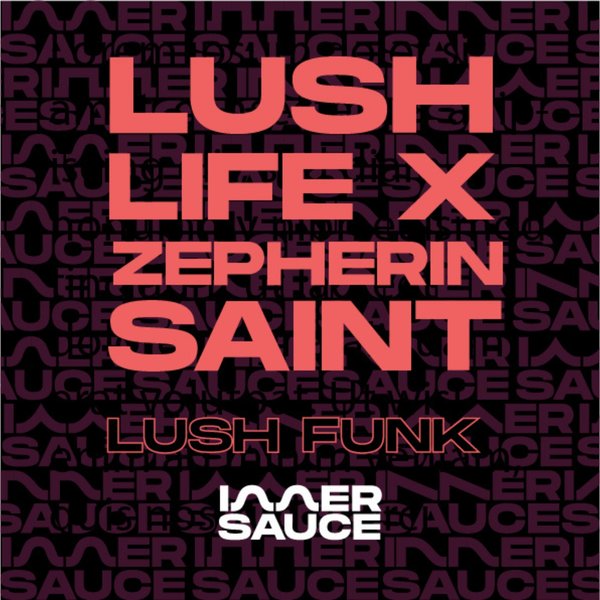 Lush Life & Zepherin Saint - Lush Life EP [Inner Sauce]

Inner Sauce label is the brand-new label from UK producer of note Zepherin Saint. The label recently announced itself to the world with 'Inner Sauce Vol. 1', a powerhouse various artists album. Compiled by local hero Luna it featured some of the finest bands on the live warehouse and bush doof circuit. It's a must-have compilation that provides a doorway into a scene that is overflowing with talent.

Now further showcasing this hugely exciting scene the label will push on with releasing singles and EP's from some of the artists from the album and beyond.

It's a scene that has firmly Seized Zepherin Saint's imagination, reminding him of the glory days of the Brit Funk scene in the UK.

First up on the release schedule is Lush Life a Melbourne based Jazz House trio that features scene luminaries Ryan Berkeley (Beats/Drums), On-Ly (Keyboards/Synths) and Horatio Luna (Bass).

Lush Life is a band whose live energy and improvisation are at the very heart of their musical ethos. Going into the studio with Zepherin Saint they have cooked up three tracks that show many of the different facets of their live musical output.

First up from this session is Lush Funk' which takes things down a notch with its deep heavy groove. Its African edges and jazz licks show us the door into a musical world that Lush Life has made it's own here. Its rich and luxurious tones fill the listener with a bountiful musical knowledge and passion.

Lush Life is a band overflowing with energy and excitement to which this EP gives us a glorious glimpse. It's a door that we look forward to opening further as they build on their current studio momentum.