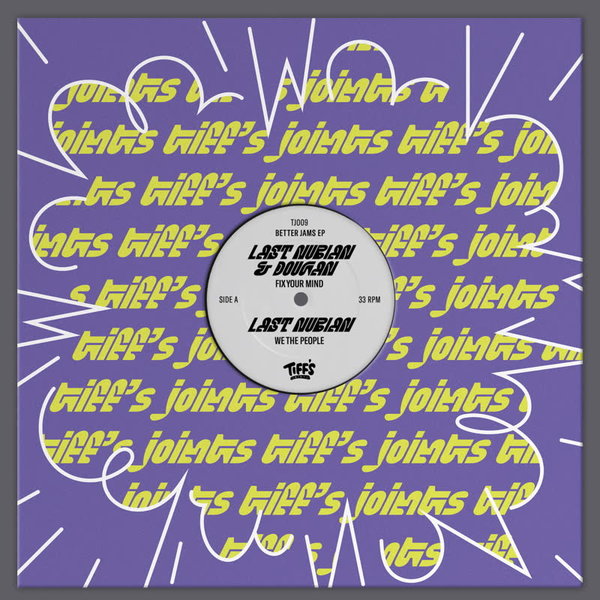 Last Nubian has been making a name for himself over the past year or so with a string of killer releases on labels like Nomada, Flat White and Blaq Numbers, as well as holding down one of the most essential shows on London based online radio station Balamii.
TheBetter JamsEP consists of three storming, soulful and heavily syncopated original productions, exploring the hinterland between house and brokenbeat and also comes with a delectable remix of 'Sold The World' by Paris' Hugo LX. 'Fix Your Mind', which was made with frequent collaborator Dougan, sees loose yet jagged drums unfold into a flurry of chopped vocals, swirling synths and a calming vocal refrain calling out 'Wake up, it's not too late'. The EP continues with the rolling, UK Funky-tinged 'We The People', driven by a warm, Larry Heard-esque bassline and delightfully spritely keys stabs.
On the B-side, 'Sold The World' mellows the mood slightly with low-slung percussion, a meandering lead synth line and a stirring, expertly chopped vocal sample. Now a household name on the on the Parisian club scene, Hugo LX delivers his own 'After Thoughts Mix' of 'Sold The World', bulking up the originals groove with crispy percussion and a rubbery bouncing bassline that rolls through sparkling chords, a infectious synth motif and builds to a graceful ascending synth solo.