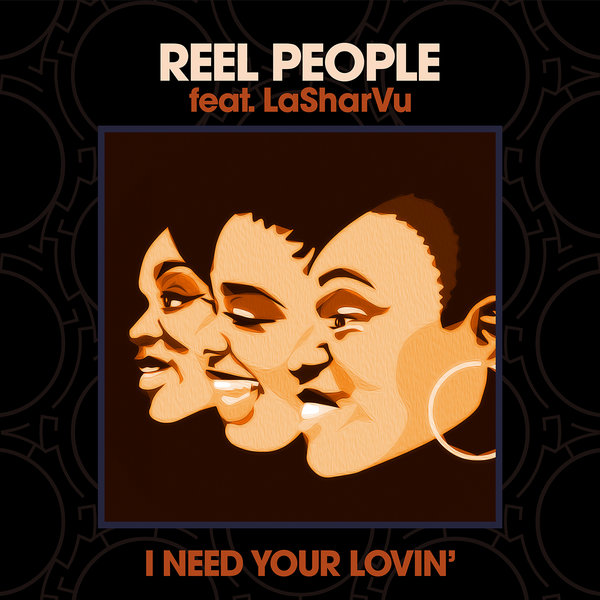 Reel People are back. Back to their roots. Back to the future. Back with a bang. Eagerly awaited album Retroflection was released on October 19th 2018 and saw the revered collective recreating 12 soul, disco and boogie classics pivotal to their formation nearly 20 years ago and subsequent hugely successful evolution. Band leader Oli Lazarus has gathered a stellar cast of musicians and singers, - the likes of Angie Stone, Mica Paris, Omar, Tony Momrelle, Navasha Daya, Anthony David, LaSharVu and Sharlene Hector breathing fresh and irresistible life into seminal grooves by Maze, Evelyn 'Champagne' King and Teena Marie among others.

Reel People Music now give us the third instalment of many remix packages to be taken from Retroflection as the legendary German maestro Mousse T. beautifully reworks I Need Your Lovin'.

Reel People team up LaSharVu - a white-hot amalgam of Sharlene Hector and fellow female powerhouses Vulu Malinga and LaDonna Harley-Peters - to smartly re-dress Teena Marie's classic I Need Your Lovin'.

Retroflection is Reel People's first full studio album in 10 years (following acclaimed releases Second Guess and Seven Ways To Wonder, as well as compilation work including Golden Lady), Retroflection reflects the highest possible level of passion and polish. Such soulful devotion and craftmanship has ever been a Reel People hallmark. Recorded in London and Atlanta over an intense 12-month period, Retroflection also avoids the formulaic overload of modern beats and basslines that countless others pursue. Here the past is artfully reawakened, Reel People's talented cast of performers - overseen by experienced studio-hands Lazarus, Mike Patto, Matt Cooper (of Incognito fame) and Toni Economides - re-treading classic riffs with new yet respectful purpose. Their compelling neo-soul blend of now and then should awe diehards and newcomers alike. Retroflection is one hell of a return.