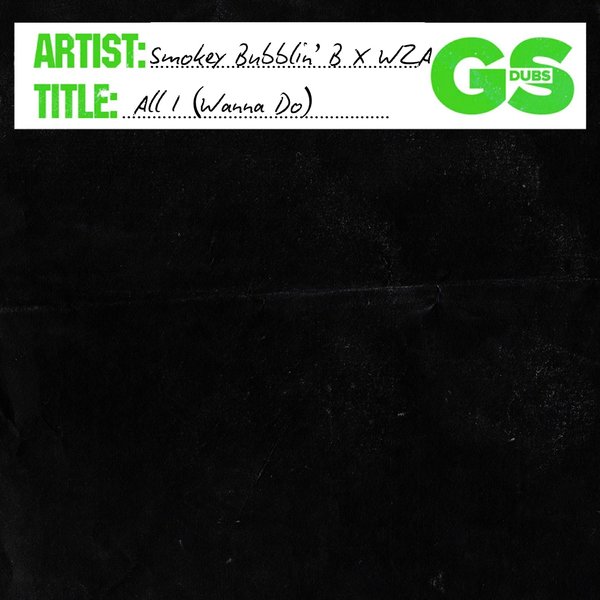 3616840873789 | 2021-10-29
The managing director of legendary House music label, Defected Records, Wez Saunders life revolves around dance music. The managing director turned music producer has found a new passion in the production of one of the fastest-growing dance genres in the UK and beyond right now, UK Garage. The UK Garage revolution has been one of the most impressive things to occur since 2017 and now it is sweeping through the mainstream and gaining more and more commercial recognition. Wez has taken this movement in his stride and jumped aboard the train, producing a selection of singles and remixes and being snapped up by some of the UK Garage scenes biggest labels including the likes of Garage Shared and DJ EZ's Nuvolve as well as taking on remix duty for the likes of Simma Black, SHOSH and Sandy B.

Smokey Bubblin' B is one of the UK Garage scene's most active figures and has been released on the likes of Kiwi Rekords, Simma Black, and DJ EZ's Nuvolve Music. With a knack for remixing, Smokey has remixed for the likes of Maverick Sabre, DJ Zinc, Audio Bullys, and Black Legend to name a few. Furthermore, Smokey Bubblin' B has worked with some of the UK Garage scene's biggest names, collaborating with the likes of Sammy Virji, Evil B Vs B Live, Tuff Culture, Matt Jam Lamont, and Echelon and DJ Hatcha.

WZA has received support from Spotify editorial playlists such as 'Inside The Bass' (48,055 likes), 'Fresh Soulful House' (4,820 likes), and 'New UK Garage' (33,176 likes). Smokey Bubblin' B has also featured on the editorial playlist, 'Rave Factory' (14,186 likes), and both have received support on playlists curated by the likes of AC Slater, Conducta, Kiwi Rekords, Beatport, Pure Music, and Rinse FM.