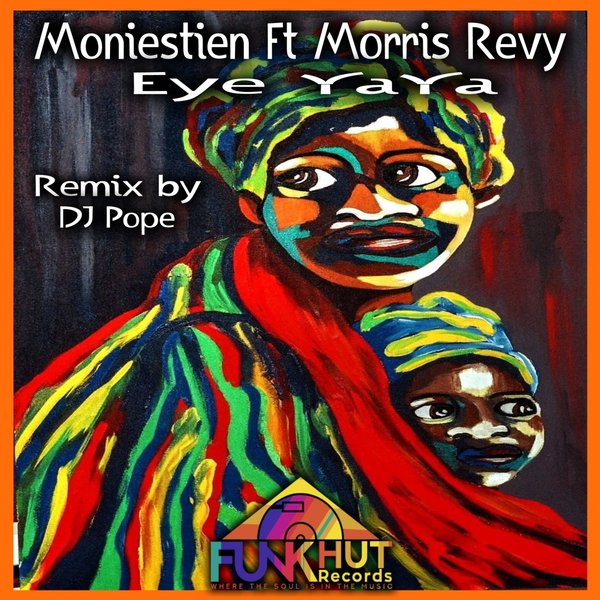 Funkhut Records welcomes Moniestien to the imprint, with a fresh Afro laden track that features the talented Nigerian vocalist Morris Revy. "Eye YaYa" is sure to set your sets on fire. To add more fuel to the fire label boss DjPope has added 3 funkhut mixes to this package. Written and produced by Pierre J. Giles, Onuegbue Morris Nwabueze. Remixes by DjPope for Funkhut Productions. For licensing contact Kevin Goode @ Funkhutrecords@gmail.com



Moniestien is a Artist/Producer/DJ who specialize in songwriting producing,composing, remixing music, Moniestien have releases on Soul Shift Music/Sugo Music/The Orchard/Sony, Future House Recordings/Sugo Music/The Orchard/Sony, Waxtone Records, Louddjs Records, Monie Star,

Deep House Nations Records, Big Tunes Records, Monie Power Records, ELECTRIC FRIENDS MUSIC, Afrocubania Records, Double Cheese Records, DLASE/The Orchard/Sony Music Entertainment, Azucar Distribution Label, Afro Rebels Music, Radio DJ/Host for

WMONIE Moniestien Radio, www.oldbridgeradio.it,

www.housestationradio.com, contact, moniestien@gmail.com.