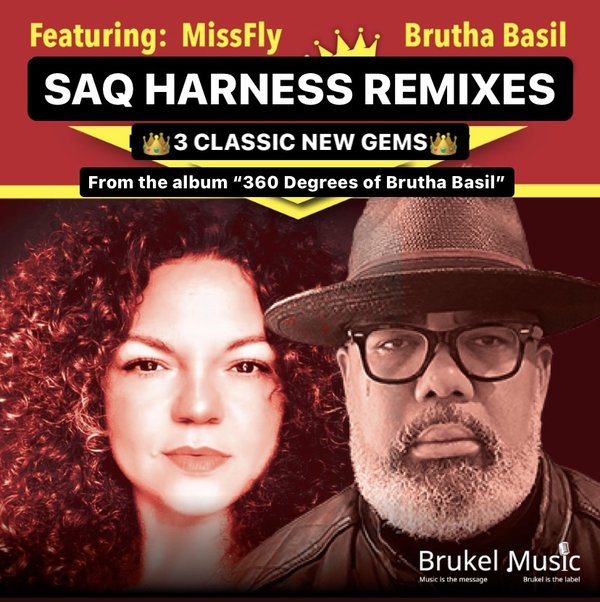 BRUKEL MUSIC PRESENTS
SAQ Harness Remixes
MissFly, Brutha Basil, Kelvin Sylvester (DJ David Harness)
We are now at release number 17 for our first year of Brukel Music. We're back with an anthem for Queen's worldwide and a Traxsource #7 single. With the incomparably soulful MissFly and the Brukel Music production duo of Brutha Basil and Kelvin Sylvester. This time along for the majestic journey is the greatness of DJ Producer David Harness doing the remix duties. On these 3 wonderful gems called the "SAQ Harness Remixes" reminiscent of the true golden era of great dance mixes (giving 3 varieties in authentic Harness style).
The main mix of course is feature on the album "360 Degrees of Brutha Basil".