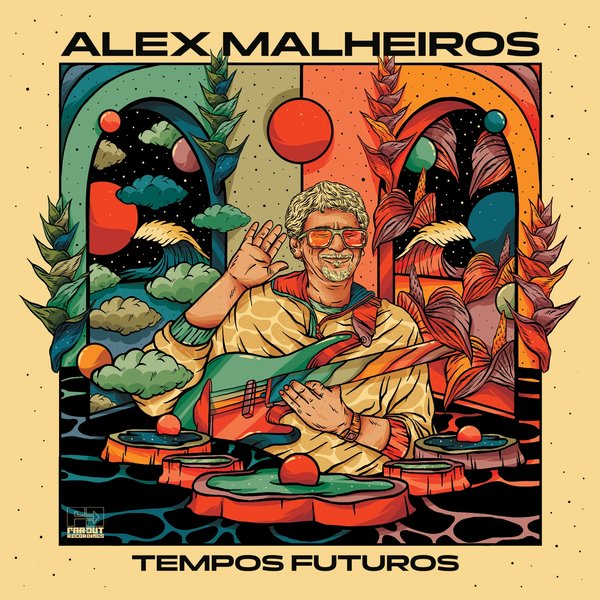 3616559724648 | 2021-10-01
Stargazing from the sands of the Niterói beach, Tempos Futuros is low-end-led Brazilian futurism from one of Brazil's most prolific and influential bassmen. As one third of legendary Brazilian trio Azymuth, Alex Malheiros has pioneered a unique fusion of space-funk, samba and jazz since the early seventies. His playing can be heard on the records of Jorge Ben, Milton Nascimento, Roberto Carlos, Marcos Valle and Mark Murphy (to name a few), and he's performed and toured with everyone from Stevie Wonder to Chick Corea.

Written and recorded in Niterói, Brazil, overlooking Guanabara and the beaches, mountains and forests of Rio de Janeiro, Tempos Futuros has deep roots in Brazilian soil. The rhythms of Malheiros' homeland have always permeated his music. But just like the Oscar Niemeyer designed Niterói Contemporary Art Museum which stands spaceship-like over the water, Tempos Futuros - while inspired by terrestrial forms, reaches out deep into the great unknown...