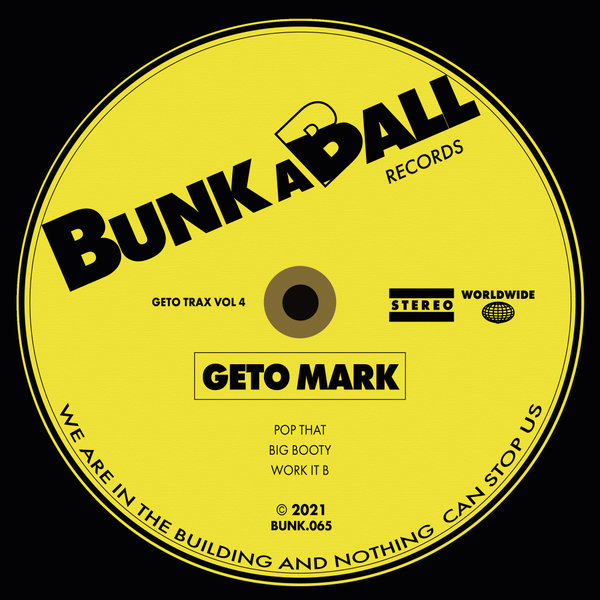 BUNK065 - Getp Mark - Geto Trax Volume 4

Geto Mark is an up and coming musical artist based out of Chicago. With roots deep in his city's House Music scene, he makes tracks that are an homage to the 90s Ghetto House sound. Filthy, booty shaking, and raw, Geto Mark's productions are made strictly for the dancefloor.

Geto Mark is back with another installment of his series on Bunkaball entitled Geto Trax Volume 4. This three track EP stays true to Chicago's classic Ghetto House roots, updated in Mark's signature style.

'Pop That' features a blazing synth line up front, catchy rhyme, and deep pounding drums that will give any bassbin a serious workout.

'Big Booty' has a Relief Records style percolating groove with a grimy chopped up hook on top.

'Work It Bitch' revisits Chicago's late 90's UC Hard House sound: heavy stomping percussion, bouncy stabs, and a filthy vocal.