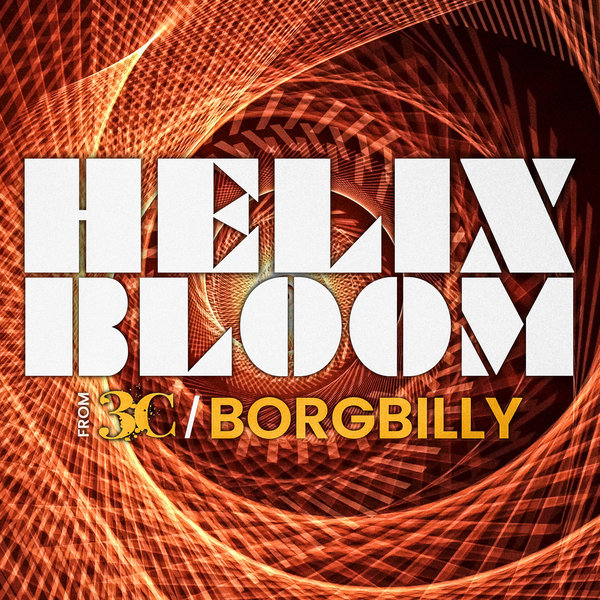 Helix Bloom
The MarsSaturn Sound Nightfall Remix

(2:44)
Borgbilly and 3C made a techno record a long time ago in Lubbock, Texas. 3C brought the beat and samples, Borgbilly had the production skill and gear, it is a rave classic. Borgbilly made a career in music production, 3C bounced in and out and around music. Recently Borgbilly used a modular synth set up doing one construction a day, and it is brilliant. He offered one piece for 3C to build upon, some beautiful resonator arps, a wave table rhythm and bass. 3C proceeded to wreck it all, his groove recently turning to the 90s trip hop for jazz junkies sound of Shadow Records and Ninja Tune, melding that with Dr. Dre-inspired baselines from that era, some thievery synth stabs, and a dreamy almost psychedelic breakdown, thanks to the aforementioned arps, 3C and Borgbilly once again creating something new, harking back, and reaching forward.

Meanwhile The MarsSaturn Sound willingly took remix duties and created a beautiful, lush ode to nightfall, their own take on Helix Bloom.

Helix Bloom written and performed by Mark Murray and Crafton. Produced by 3C in the Gray Room. Additional remix and production by The MarsSaturn Sound. Published by 3345 Music Publishing (ASCAP).