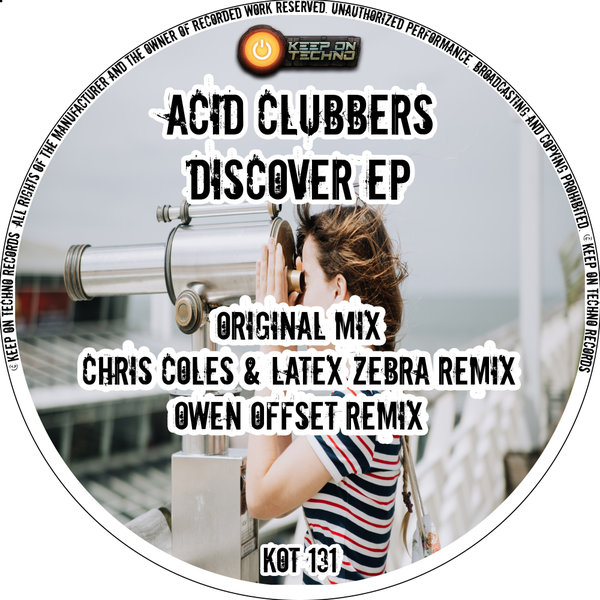 Discover
Chris Coles & Latex Zebra Remix

(6:07)
As well as the focus on our existing stable of producers this year, we've looked at reaching out to artists who have impressed us with their work for other labels. Acid Clubbers is one such artist.
Hailing from Italy he has a very distinct style that we're a huge fan on and we knew it would be something that would suit the label well. Previously he has released on labels like Alienator, Pure Dope Digital and Autektone among many others.

We present Acid Clubbers - Discover

The original mix is pure driving techno with a thick bass and insistent acid stabs punctuated with a vocal sample and laden with FX and a light melodic touch. Arranged perfectly with a superb dark acid drop. This tune really is rather excellent.

On the remixes we have Chris Coles & Latex Zebra who have taken things up a notch BPM wise whilst adding a fearsome bassline. Rather special this one.

Up next is another newcomer to the label. Maltese Techno producer Owen Offset. He has his own release coming soon so we'll give you more history on him then. He has ramped the BPM up even higher and delivered an Acid Techno monster that morphs and grows as it progresses. Amazing stuff.

We welcome Acid Clubbers to the label and if you've not heard his stuff before this is the perfect time to Discover it.