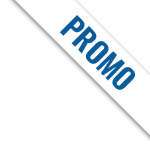 Live on Acid are a Manchester-based duo called Anthony and Matt that are creating music that is stripped back and organic, at the same time as unapologetically electronic.

Eschewing the super-saw waves and shimmer and shine of modern dance music, analogue mono-synths, grittiness and noise. These tracks are written with a discerning dance floor in the front of their mind, not a bright super-club, but a low dark-ceilinged basement somewhere under a bar in the northern quarter of Manchester in the early hours of the morning.

Writing for their city and their time, but with a foot and an ear firmly in the past. Anthony and Matt are heavily influenced by the music and the vibes that they've danced to and played in venues (large and small) all their adult lives.

The Fragile Minds E.P. is their 4th release on the Manchester-based Self Destructing Robot (SDR) label and features Fragile Minds & Ether Original Mixes, as well as remixes from The Running Man and Roughion- both out of Cardiff and doing exciting things.