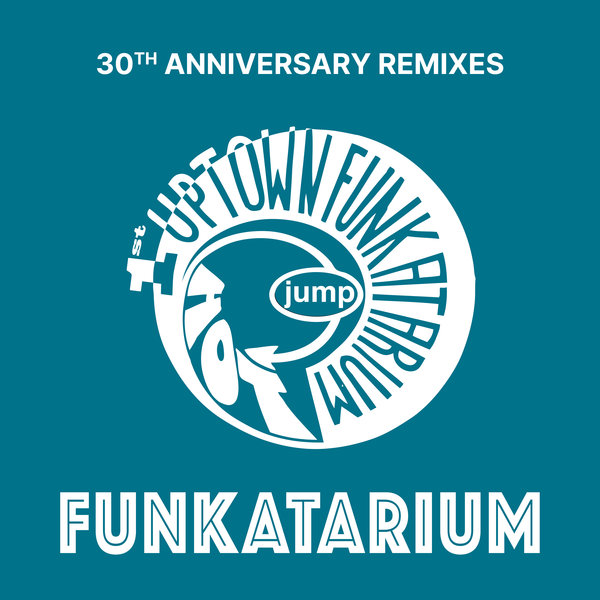 Jump came into being in 1991, when brothers Marc and Paul Kelly got together with long-time friends Andrew Grimwood (Grim) and John Viney.

Grim, John and Marc were the 'musicians' that had played in live bands (indie) and alongside Paul, the three musicians and a DJ started forging their sound.​

Combining funk and disco influences into house, Funkatarium was conceived: An environment where funk takes place, and this is the First Uptown Funkatarium.

Many of the top DJs of the time played Funkatarium including Judge Jules, Pete Tong and Billy Nasty and it was featured on East Enders and in the indie film 'Harry On the Boat".

Funkatarium featured on many compilations most notably Cream Anthems and Ministry of Sound: Dance Nation 3 which both sold in excess of half a million copies. Then in March 1997, after being licenced by Heat Records, Funkatarium entered the official UK National Charts selling 10,000 copies in one week alone. Further remixes in 2008 (featuring Paul's Re-Funk remix) and the Hoxton Whores in 2013 were received with critical acclaim.

To date well over a million copies of Funkatarium have been sold world-wide (including compilations) and it has been licensed around the world including Spain and Italy and has had over 120,000 listens on YouTube and over 60,000 on Spotify.

Through the 90s the band continued to release tracks under various other monikers including Dr. Syntax, Big Surge and Jacksun Heids.

Jump re-formed in in 2017 and started work on new material and then, in 2021, Made In Space Records came along……..