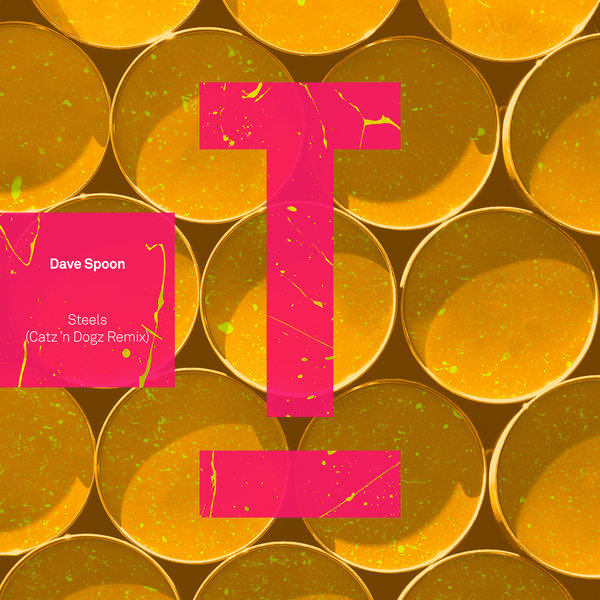 TOOL1068/01Z | 2021-09-24
2021 marked the return of Toolroom legend Dave Spoon (aka Shadow Child) as the renowned DJ & producer released 'Steels', his first record in over 15 years on the label. Slated by Fatboy Slim as the "Earworm of the summer', 'Steels' hit hard earlier this year, receiving a huge amount of radio support and love from the Dance Music scene.

So, what's next for Dave Spoon? Well whilst we wait for that next piece of original brilliance, landing on Toolroom is a killer remix from legendary Polish Dance duo Catz 'n Dogz, who make their label debut. An outfit that needs no introduction, they have affirmed their place amongst some of House Music greats, with a career spanning 15 years and a discography just as long, is there anyone better to remix Dave Spoon than Catz 'n Dogz?

The duo brings a refined, Disco-tinged, festival flavour to Dave Spoon's summer hit, adding a slick groove with an emphasis on the insanely hooky records brass section. Throwing in similar elements such as the brass swells, melodic steel drum hits and the vocal cuts, Catz 'n Dogz have created a remix that doesn't stray too far from the original but lives completely in a world of its own.

A cut that has it all, Catz 'n Dogz has nailed definitely nailed this remix by putting their own spin on the record whilst staying true to the originals fiery but fun feel. For sure, 'Steels' is a record you won't be able to get out of your head.