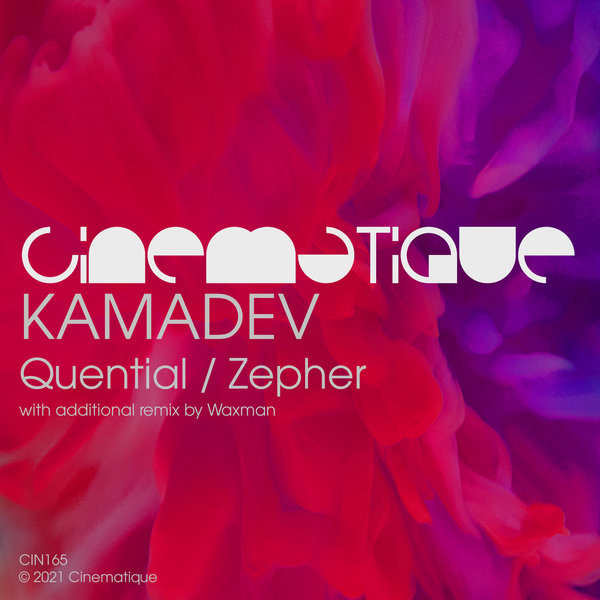 As we continue our search for good music, we are happy to see KAMADEV back on Cinematique.

Our first encounter was at the end of last year when KAMADEV delivered a stunning and well received interpretation of ARP.'s 'Fields of Hitachi'. Now the time is right for the Miami native music producer to unleash his first EP on our label. KAMADEV is known for creating texturally vibrant electronic music that is filled with visceral melodies. Both title tracks 'Quential' and 'Zepher' are no exceptions either and are not to be missed.

To conclude this release we have Waxman back on board. In the slipstream of his own recent EP he luckily found time to deliver a beautiful remix of 'Zepher'.