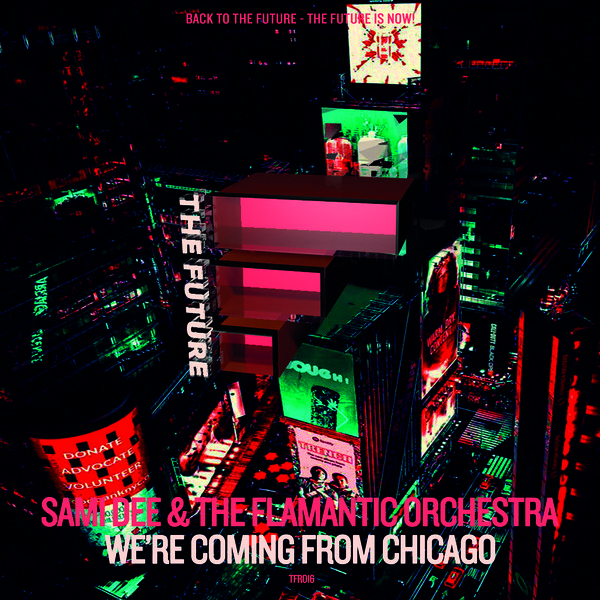 BACK TO THE FUTURE - THE FUTURE IS NOW!



Qubiko is on fire, there's no doubt about it! Again and again, he is delivering huge Remixes for our label and this is no exception!



He is taking on Sami Dee & the Flamantic Orchestra's WE'RE COMIN' FROM CHICAGO and what he comes up with is just HUGE! Bangin' beats, driving bassline, crazy chords and sounds, all topped with some 303 madness... nuff said!



But hey, we don't stop here, as we also got another Italian legend, Alfred Azzetto in to show us his skills, and he is doing more than that! BIG, BIG remix from Alfred, more funky and Underground than Qubiko's mix and very, very driving and hypnotic!



All rounded up with a more funky, straight House Mix by Sami himself, serving you with one badass package!



Nuff said! Buy it and play it out loud!