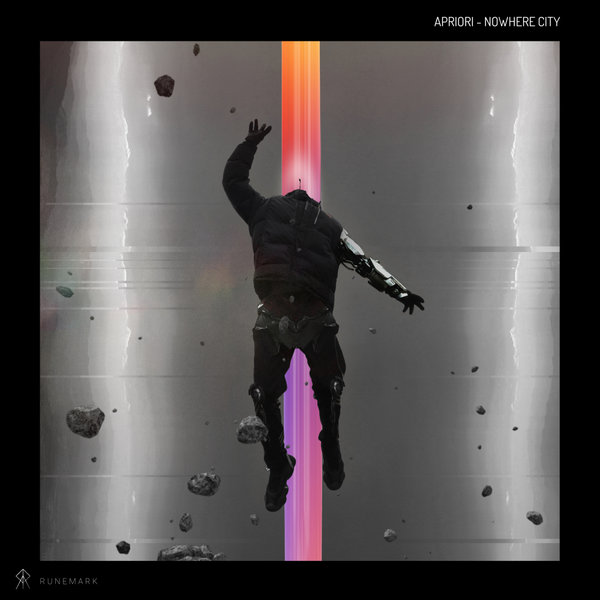 Runemark comes back with a fresh EP from Apriori, a house-music producer from St. Petersburg. This EP contains two of his original mixes, two remixes by the founder of Runemark label - Ten Walls and one remix by Kurt Heribert.
'Nowhere City' is a melodic track with deep male vocals which are the main theme of the track, melodic synth modulations and fluttering hi-hats accompany it with the calm bass allowing you to fully immerse yourself into the atmosphere of continuous human feelings. It develops into a culmination supported by the pads, then drops again with soothing vocals in the breakdown. The kick reminds us of a continuous heartbeat going on no matter what.
'Tension' is a completely different track in terms of ambiance. The title of the track speaks for itself. Aggressive hi-hats create constant intense heat, growing synth accelerates the track to the limit and develops into a dense groove. This is music for a peak-time.