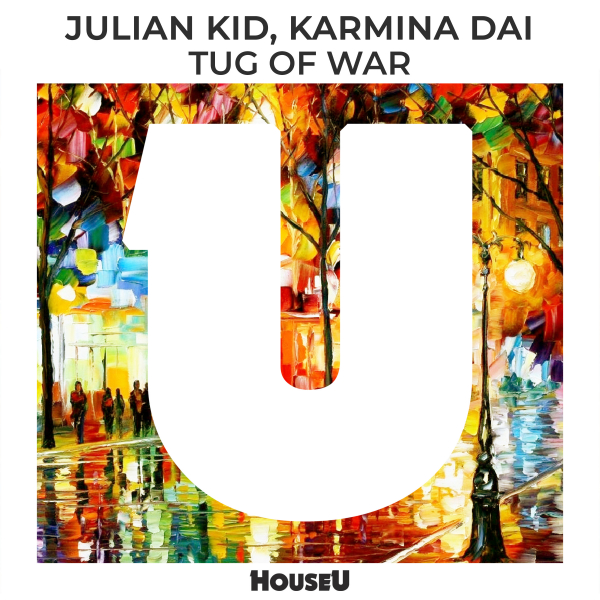 The young DJ/producer, Julian Kid has already introduced himself at the label in the beginning of the year with his rework of 'Ready Or Not'. Now he is back on the board and releases his newest one on HouseU.
The Hungarian Julian Kid checked in with many of his own tracks at the best House labels in the past times. Recently, we can find his name on Glasgow Underground our on the Sonny Fodera marked Solotoko, what are really popular record labels among House music lovers. Karmina Dai is featuring in 'Tug Of War' as a singer on the side of the young producer.
Karmina is a true lover of House music, she co-worked in successful projects with many of great artists, such as: Dennis Quin, Micky More & Andy Tee, or Angello Ferreri. Her tracks were released on highly noted labels like Groove Culture, Let There Be House or Phoenix Music.
The brand new collaboration of Karmina Dai and Julian Kid is a 100% pure House track filled with a lot of instruments. The dynamic techy drum selection fits to the strong bass line, what are toppingly completed with the determinate piano and the gospel vocal. The break is simply perfect in 'Tug Of War'.
The first co-work of Julian and Karmina became favorite of ours at the first listen, and we hope that we won't be alone with this feeling.