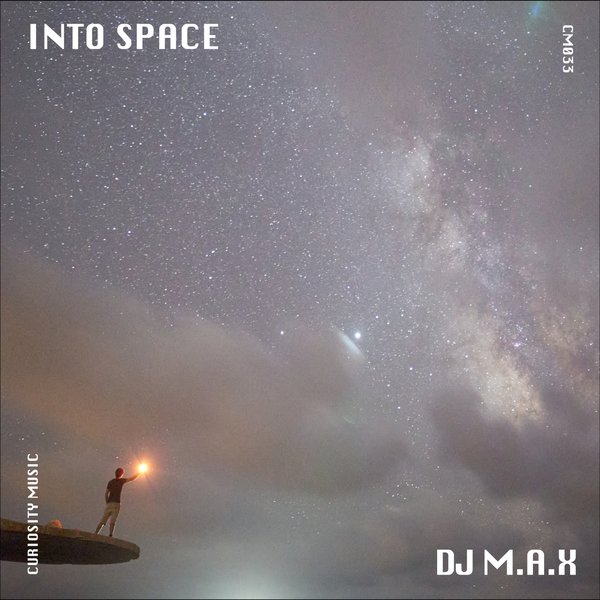 Curiosity Music puts Japan in the spotlight with DJ M.A.X's « Into Space » EP

Based in Tokyo, DJ M.A.X started his career in the 90's as a member of a punk and metal band before diving headfirst into the electronic music scene. Blown away by psychedelic trance music, he became sound engineer for major Tokyo clubs, including Ageha, Unit, and Loop, where his exceptional ability for sound recognition clearly influences his DJ Mix dexterity. DJ M.A.X has released on many international labels (Hypnotic Room, Achromatiq, Ballroom Records, Totem Traxx, and Psykometrik to name a few) and for the first time, he signed with a French label—Curiosity Music. It is with great pleasure and enthusiasm that Curiosity Music announces DJ M.A.X's brand new EP, « Into Space ».

Four original tracks compose « Into Space », a journey through a dark yet powerful techno. Mixing incisive snares with strong kicks, mechanical synths, and soaring melodic strings, DJ M.A.X creates a parallel dimension where time is suspended and reality melting, a mental ebullition, leaving us craving for more. His timeless and spacy grooves are made to be revelled on the big sound systems of an underground rave, to reach its full potential.

An EP from Curiosity Music wouldn't be complete without a few remixes. For « Into Space », the duo from Toulouse (FR) T O C H E offers a slower but enveloping remix of the main track « Into Space », a thrilling time bomb that you won't get enough of. The great Jon Cataldo on his side remixed « Blacksmith » in an intense, fast and liberating version that will leave you with no other choice but to dance to it.

Underground and powerful techno lovers—this EP will make you crave more DJ M.A.X! Save the date and discover these tracks on July 30th from every platform!