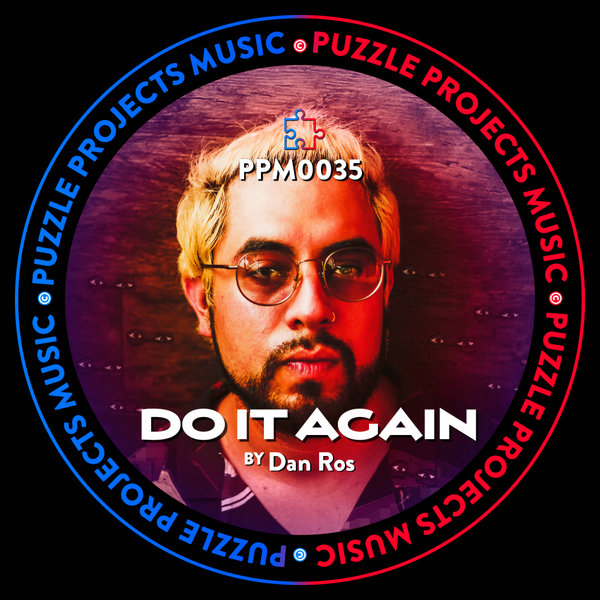 Incoming. Yep, it's another fresh release from PuzzleProjectsMusic, a label that is now fully hitting its stride with an impressive catalogue of EPs and singles from a dedicated family of talented producers. Label head Ben Spalding has been investing his time and energy into cultivating a platform that represents his outlook; supporting and nurturing up and coming talent while pushing the boundaries of club music. Dan Ros is a Mexican native who is starting to make waves across the nation, thanks to his penchant for tech house rollers and innate talent.

'Do It Again' features a dense low end, with equally chunky beats, shuffling percussion, and minimalist composition that really emphasises the beats and bass. A hip-hop sample adds character, but this cut is all about keeping the dance floor engaged and pumped full of energy.

As the tune develops, Dan introduces a jaunty organ melody that counterposes its darker elements. Merging these upbeat sounds with the undulating b-line and heavyweight beats results in a balanced track that will enter the dance floor faithful from start to end.

An ideal weapon for those twilight hours when the rave has descended into uninhibited hedonism.

Keep firmly watching Dan Ros, his upcoming material to be released over the coming 12 months is superb.

The next release on PuzzleProjectsMusic sees Flavio MP & Ben Spalding team up for the wicked 'Mind The Gap' EP.