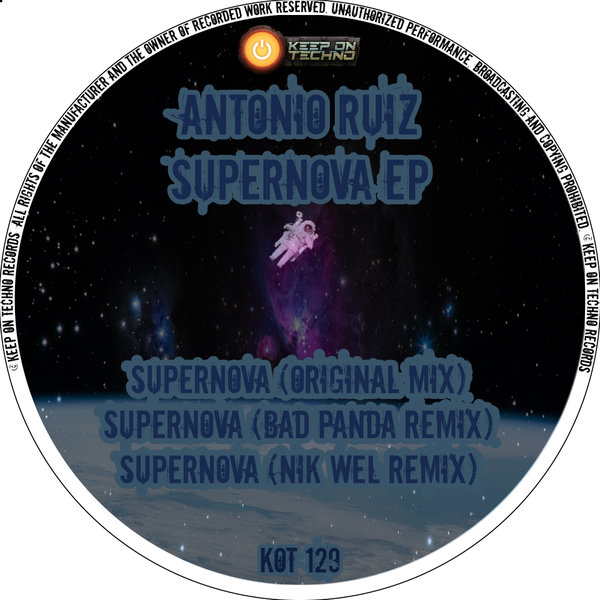 Hailing from Spain we present Antonio Ruiz for his Keep On Techno Records. We've been fans of his productions on labels like Pure Dope Digital, Ushuaia Music and No Pain among others.
Asking if he would do something for the label he delivered the excellent Supernova for us.

The original is a powerful hypnotic groove with lush pads and atmospherics. A trippy lead carries the tune along whilst still maintaining its warmth!

We're pleased to welcome two newcomers on remix duties.

First up is Bad Panda who runs his own excellent 212 Records label. Another artist who has released on loads of top labels including Layer 909 and Pure Dope Digital. His take is dark, driving and twisted with some awesome rave noises!

Up next is Nik Wel, another artist we're big fans of here and who will be releasing his own EP in the very near future with us. Nik has upped the BPMs given a dark edge whilst maintaining the melodics of the original!

Welcome to the label Antonio, with a release as explosive as a Supernova!