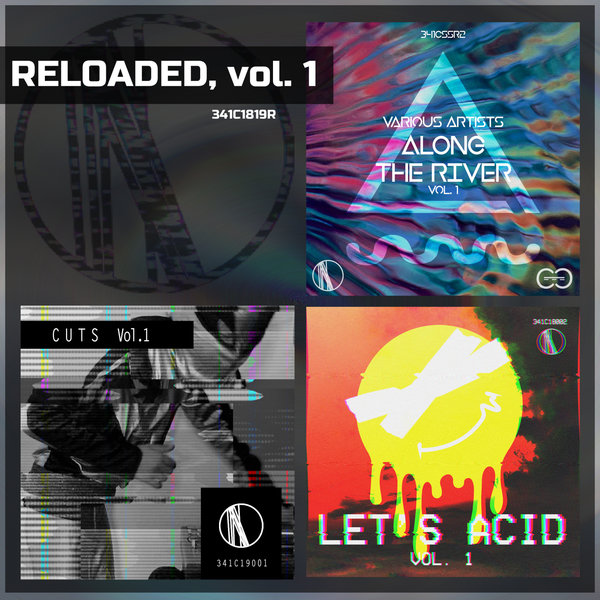 Get ready for a humongous back catalogue compilation of successes releasing exclusively on 3-4-1 Cuts: "Reloaded, Vol. 1" is a various artists' collection composed of 28 songs originally produced between 2017 and 2019, unavailable anywhere else, carefully selected from 3 limited edition compilations: "Along The River Vol. 1", "Let's Acid Vol. 1" and "Cuts Vol. 1".
"Along The River", an electronic outdoor music laboratory organized by Seven Scales Records born on the riverbank of Lugano's Cassarate river, was the open air music laboratory event at the origin of the first compilation, meant to create collaborations and connections within local established and emerging artists in order to promote electronic music in the region. The success of the event, that was repeated a number of times, was the basis for the publications that would follow.
This release comprises different styles of electronic music ranging from house to techno, winking to more pronounced ambient and noise tracks with an overall mood that is perfectly balanced between brightness and darkness.
Here you will find names like Alogique, Forest People, Raimond Ford, DEE TREE-9, L'N'F, WLF as well as talents such as Under Changeover, Paul Bones (CH) and Jabrome.
"Reloaded, Vol. 1" is however much more than just a compilation; it's a flawless mix of cultures, backgrounds and visions capable of leaving a mark in the audience and with its wide range of styles, beats and genres, it is guaranteed to appeal to all kinds of music fans.