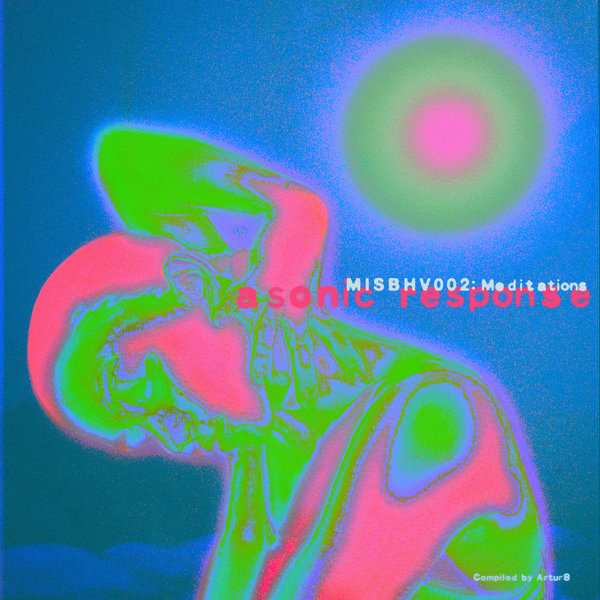 MISBHV 002: Meditations - A Sonic Response / Part 1
Various Artists
MISBHV recordings
MISBHV 002 B1 | 2021-06-18
Curators%u2019 note

This project, assembled across the space of only a few weeks, is a raw and immediate response to a changed musical landscape the past months have revealed to us. It arises from many hours of conversations about techniques of meditation and engaged withdrawal, fuelled by a sense of uncertainty about what it means to make music%u2014in so many ways a social practice%u2014at a time when we have little choice but to experience it in the solitude of our private homes.
Venturing into new territory, we invited artists most of whom work within broadly conceived club culture, to search for a sonic form to foster a renewed connection to the here and now. This record emerged: a musical journey from Warsaw, through Berlin, to Rome, Ankara, Tehran, Taipei, Los Angeles, São Paulo; an exercise in shared intimacy; a record of our first pandemic.

This is The Second of Three Releases compiled by Artur8

About the record:

%u201CIl Moto del Pendolo%u201D by Eva Geist (of Macadam Mambo and Hivern Discs releases and the Quatro Di Troisi project with Donatto Dozzi) is centered on rhythm, both hypnotic and natural. Lyrics on the pendulum motion fade into whispers while rhythms slowly dissolve as if in a Fellini dream sequence.


In %u201CEther,%u201D the compilation comes closest to the would-be genre of %u201Cmeditation music.%u201D The prolific German producer Adam Port envelops a quiet spoken narrative from Natalia Maczek in a steady bass groove laid against wave sounds, offering a new iteration of a familiar New Age sensibility.


This melts seamlessly into %u201CA Crack in the Vessel%u201D%u2014a single take recording of crystalline guitar tones by Los Angeles-based producer Julian Klincewicz who draws on his practice of Transcendental Meditation, as well as the purifying experience of playing live as a vessel for letting go of tension and frustration. At 25 minutes, it is more New Weird America or ambient country than actual electronic music, and evokes a sense of calmness in an open, wild nature.


%u201CMeditations,%u201D a dream-like sequence of sounds, is no run-of-the-mill ambient record. It is diverse, at times adventurous, at times soothing, bringing together artists from Europe, Asia and both Americas, with their very own hopes and visions%u2014and, perhaps, recipes%u2014for healing our minds. Or at least some sonic food for thought and musical companion in a world that has already changed.