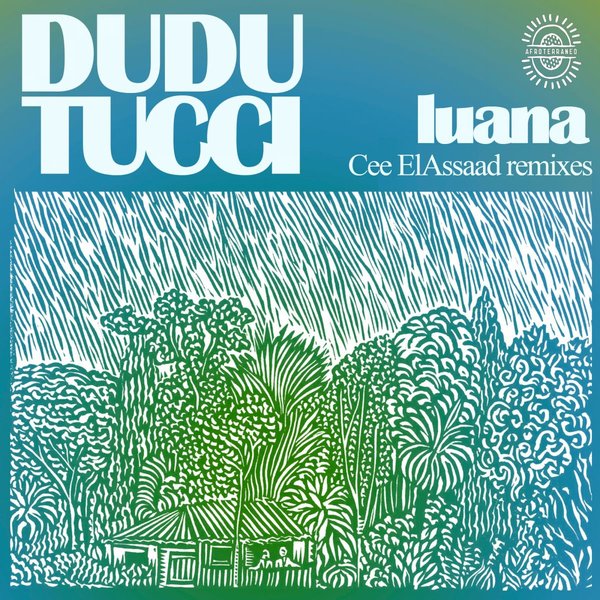 Luana
Cee ElAssaad Cosmic Mix

(6:17)
Luana
Cee ElAssaad Voodoo Mix

(6:17)
Luana
Cee ElAssaad Acid Mix

(6:17)
Kiko Navarro's Afroterraneo imprint proudly presents the first in a new series of releases, inviting a diverse group of electronic artists to remix the work of Brazilian percussionist, vocalist and composer Dudu Tucci.

Soul-stirring, percussion-led track 'Luana' is taken from Tucci's 2004 album 'Inaê - Impressions From Brazil'. Hotly tipped Moroccan producer Cee ElAssaad delivers not one, but three gorgeous reworks of 'Luana'. The 'Voodoo Mix' blends haunting synth melodies and heavy electronic percussion with Tucci's rolling live drums and subtle melodies to create a heady musical brew. His 'Acid Mix', as you might expect, weaves classic 303 bass in and out of a straight-up 4x4 groove. Finally ElAssaad's 'Cosmic Mix' brings a lighter, airier touch and some dubby elements into play.

About Dudu Tucci:

Eduardo Tucci da Silva, aka Dudu Tucci, started playing drums as a child his hometown of São Paulo. Having joined the local symphony orchestra in 1978 and collaborated with Brazilian legend Arrigo Barnabé soon after, Tucci was invited to perform at JazzFest in Berlin, and has resided there ever since.