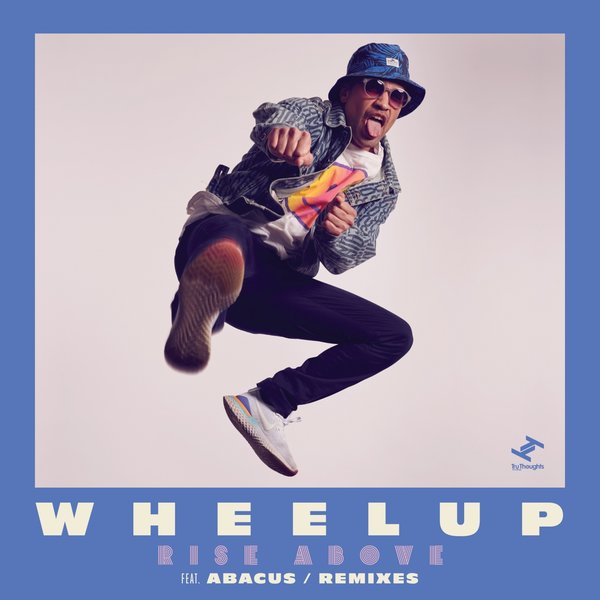 Elana
Thijsenterprise Remix

(4:04)
Producer, DJ and broken beat revialist WheelUP aka West London's Danny Wheeler follows up his highly acclaimed debt album 'Good Love' with a nod to the bruk heads on "Rise Above" featuring Abacus, the alter ego of Harry Bryson from drum & bass duo Pola & Bryson.

Remixes come from Tru Thoughts label mate and future soul duo Anuskha who rework the slick-summer-groove "Good Love", featuring an array of talent such as broken beat pioneer Afronaut, Alabamian speed rapper Brint Story and the alluring vocals of Destiny Will. While Thijsenterprise aka Dutch-native and saxophonist extraordinaire Reinier Thijs, reimagines the broken house-groove "Elana" using raw drums, dirty bass lines and spontaneous melodies, turning the tune into a beatnik punk-jazz frenzy.

"Rise Above feat. Abacus" has seen early support from trailblazer Jamz Supernova (BBC 1Xtra), CoOps's Selectors Assemble, and spins from legendary DJs A-Trak & Chromeo's Dave 1. This adds to a long list of WheelUP supporters from across the electronic and jazz world including Benji B, Bonobo, Ben UFO, Emma Jean-Thackray, Laurent Garnier, Avalon Emerson and more. "Take Me Higher feat. Tiawa", the lead single from 'Good Love', was playlisted on BBC 6Music.

Talking about his new single, Danny says: "Rise Above is my own modern take on Broken Beat, this is Bruk to the future, while giving a nod to the original heads. I teamed up with a good friend of mine Abacus, who like me originates from the Drum and Bass scene, he is one of the guys in leading new school duo Pola and Bryson."