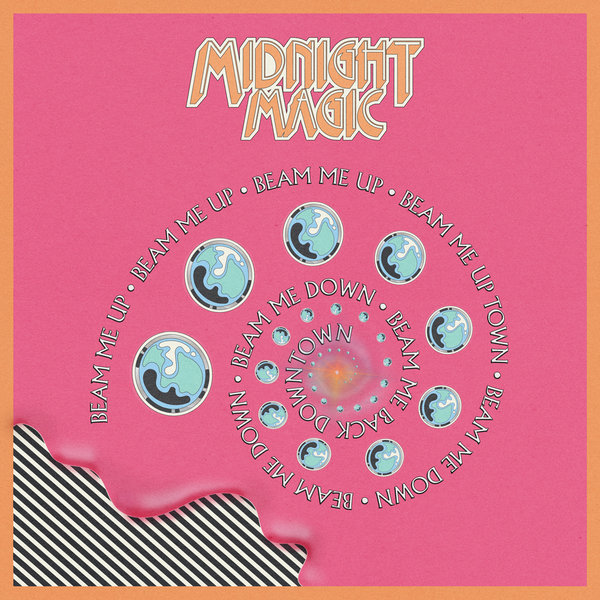 Beam Me Up
Kim Ann Foxman's Beam Me To The Basement Mix

(5:50)
Midnight Magic's perennial disco anthem 'Beam Me Up' announced itself as an instant classic from the moment of its release in 2010, and at long last the band has teamed up with fellow Brooklynites Razor-N-Tape for a 10-year-anniversary package (minus one lost year) that once again establishes the timeless quality of the song with a fresh and versatile package of new remixes.



Norwegian space-disco don Prins Thomas delivers a sprawling and elegant mix, grounding melodic and psychedelic elements over a bumping percussive disco rhythm treatment, stretching out over 8 minutes of blissful breakdowns, delays and driving bass lines. Kim Ann Foxman takes the song to a darker and dubbier place with her 'Beam Me To The Basement Mix,' layering samples of singer Tiffany Roth's vocal and insistent acid synths over a heavily pulsing low end. Each Other, a new project by Max Pask and NYC club royalty Justin Strauss, crafts an extended peak-time stormer of a mix, with churning analog drum and synth production that is somehow ravey, New-Wavey and lush all at once.



These three mixes truly capture an entire club night in one record, each a beautifully unique interpretation that showcases the inimitable talent and creativity of the remixers, and is also a testament to the enduring perfection of the original. Grab this record immediately and beam yourself back to the dance floor!