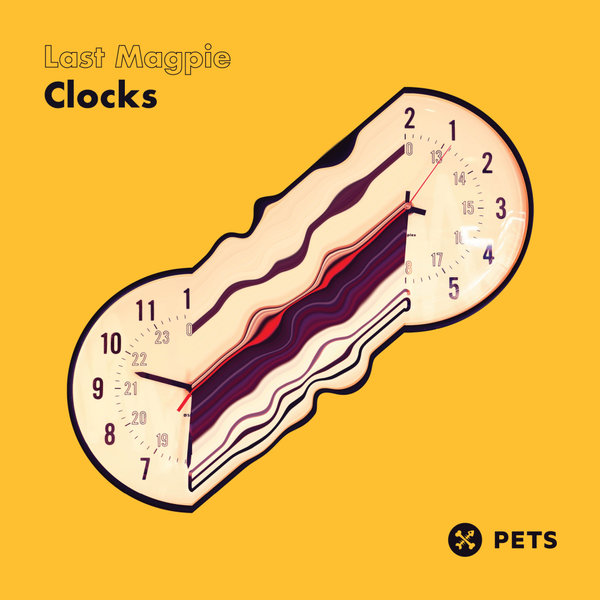 Pets welcome Last Magpie to the nest. A Leeds-based long-timer with some incredible previous on the likes of Me Me Me and Hyper Colour; over the last seven years he's carved his woozy, dreamy sound into a highly distinctive signature that sits somewhere between early Trentemoller, Jon Hopkins and Nicolas Jaar. Time to take flight.

'Clocks' winds up our cogs slowly with hazy keys melting softly and poignantly over a soft-focused beat. Pregnant with emotion but unhurried and restrained, it sets us up for three more beautiful originals; 'Lessons' conjures up feelings of Burial with its faraway broken beats and thick, dizzying pads, 'Seconds' moves closer to the dancefloor with an immaculate, prog-like arrangement that wouldn't go amiss on Bedrock while 'Reality' gently winds us down with an introspective shuffle beneath shimmering keys and a whole load of heartache.

Heavy, emotional, utterly compelling. It's not often Pets go as deep as this, but when they do. Wow.