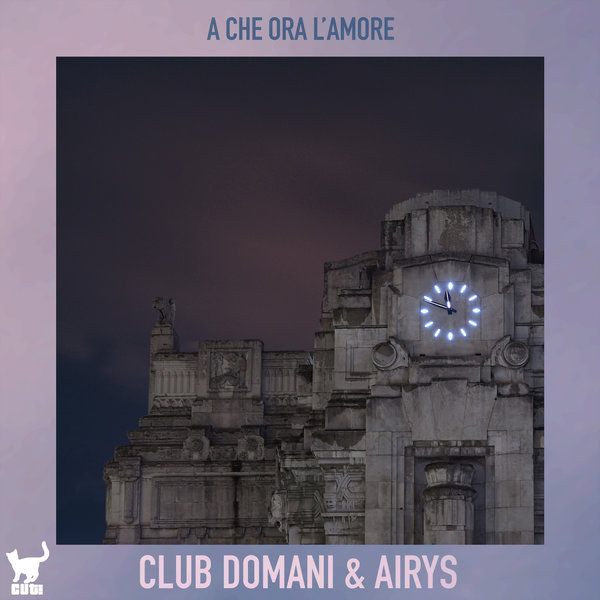 Produced by Club Domani (Andrea Ratti / Sergio Tavelli)
Performed by Airys
Written by Dario Moroldo


Club Domani is, first of all, a party: born and based in Milans legendary Plastic club since 2014, it has introduced Milan to a previously unexplored form of clubbing, embracing futurism, androgyny and a voyage across disco and house music. In just a few years the party has contributed to the formation of a new milanese generation of club kids that has made of Club Domani its home and creative hub.
'A Che Ora l'Amore' is aimed squarely at dancefloors and features the long-awaited return of Airys, the clubber alter-ego of Italian singer Syria. 10 years after Airys debut, she is back with this collaboration, born of the shared belief that having fun is a very serious matter.
The package includes a remix and dub by Scottish maestro Hifi Sean, who delivers a soaring disco journey with punching basslines and lofty synth arpeggios. Next are disco/funk chart-toppers Re-Tide, who add live instrumentation to the mix and deliver a supercharged mix of delicious basslines and guitar licks. Finally, Italian alternative pop/electronic musician SPLENDORE takes it to the afterparty with a downtempo, sexy beat and pitched vocals.