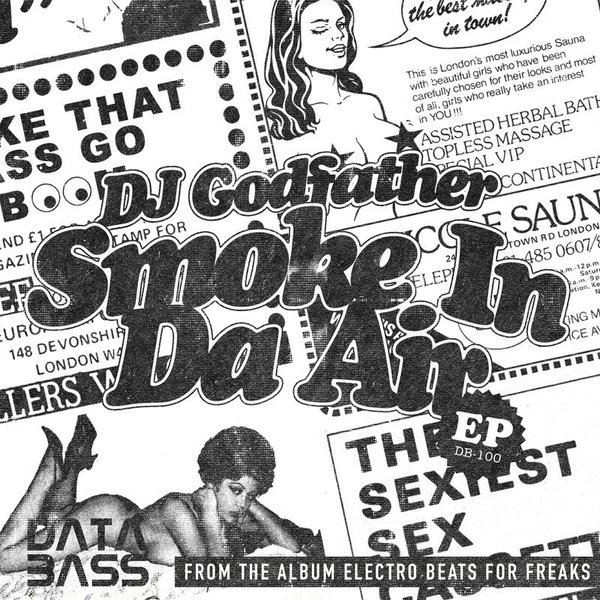 Databass reaches a landmark with its 100th release and the penultimate EP for DJ Godfather's 'Electro Beats for Freaks' series where he's been highlighting full-length versions of tracks from last winter's album.

'Smoke in Da Air EP' opens with its title track - a dope low-fi, slow-burner that builds into breakbeat splendour, to ease you in before the deep Detroit tech-electro stylings of 'Rebirth of A City'. The Motor City's Parkhouse is back to lay down lyrics for 'Big Girl', which slows down the tempo but keeps the ghettotech vibes. While 'Like Some Dubstep' closes the quartet with its cheeky cut up vox and dirty bass.

The final release in the series, '313 Keep It Down EP' follows in June, but DJ Godfather is definitely not a man to rest of his laurels so you can also expect to hear more big news about his post-summer production plans soon.