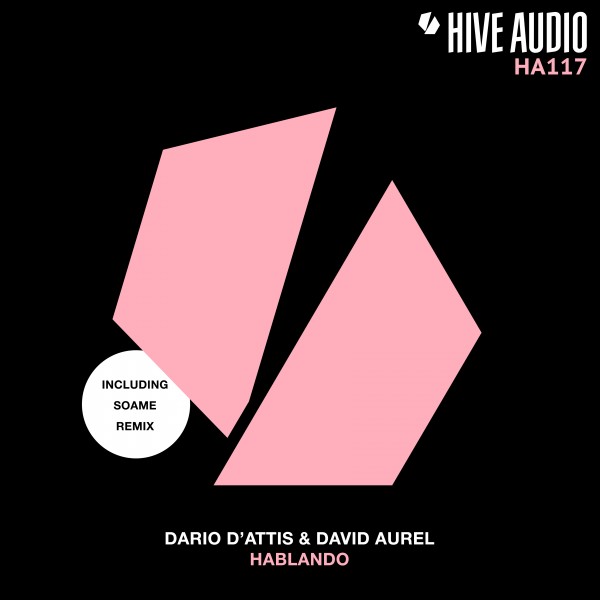 4056813187410 | 2021-04-30
And now...back to business! To tag team business, to be even more precise as we see two of our long time friends and long time established Swiss producers teaming up in the studio to cook up the newest single to be released on Hive Audio these days – their "Hablando EP".
With the original version of the title track "Hablando" Dario D'Attis & David Aurel are catering a well sexy high end TechHouse vision, bringing on the heat with a muscular, highly seductive low end groove, crunchy shakers, Tribal percussions as well as trance-inducing, intertwined and corresponding motifs building up to ecstatic heights, all accompanied by longing female vocals and carefully arranged panorama strings for the most intense and captivating moments happening on a late night dancefloor.
At the controls for an astounding remix variation is SOAME, with his take on "Hablando" providing a warm, playful and most of all uplifting take on the original, weighing in emotional, all embracing, bass-driven harmonies, frolicking, slightly modulated synths and a more dubbed out, softened feel – especially when it comes to the tunes most epic breakdown which will be sending all ravers hands high into the sky with its extended drumroll, escalating sweeps and somewhat Acid-reminiscent synth twists.