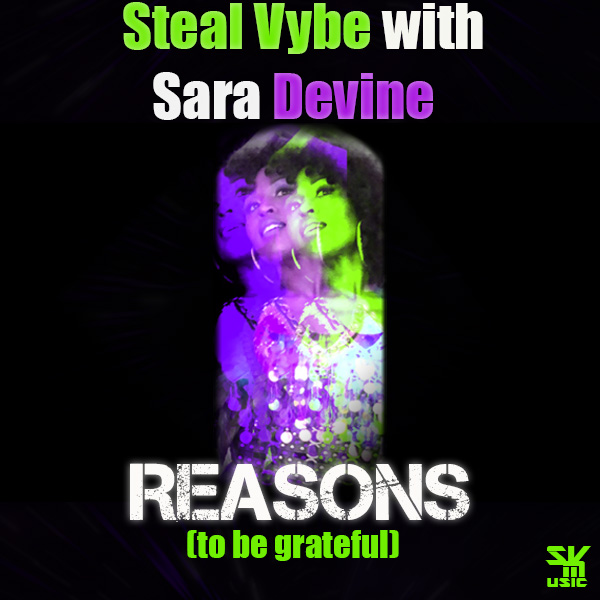 Steal Vybe & Sara Devine come together with a meaningful song that is brilliant and delivers a powerful message about reasons to be grateful. While capturing the essence of pure soul, this song reminds us to be thankful and to be grateful for what we have. With two diverse mixes from the soulful after-hours side of house, and the rhythmical atmospheric driving afro sound. When it comes to combining a sultry songstress and two crafted musicians, you get nothing short of an extreme blissful moment full of joy.
Produced, arranged and written by Steal Vybe & Sara Devine
Vocals written & performed by Sara Devine
All music, drums & percussion by Steal Vybe
Keyboards by Damon Bennett and Chris Forman
Guitar by Harry Wilson
All mixes, mixed & engineered by Chris Forman
Mastered by Cody Coflo Ferreira for MindBodyAudio.com
Publishing: Chris Cee Rule Forman Music ASCAP, Creators Child Music ASCAP, Say Say Music BMI.