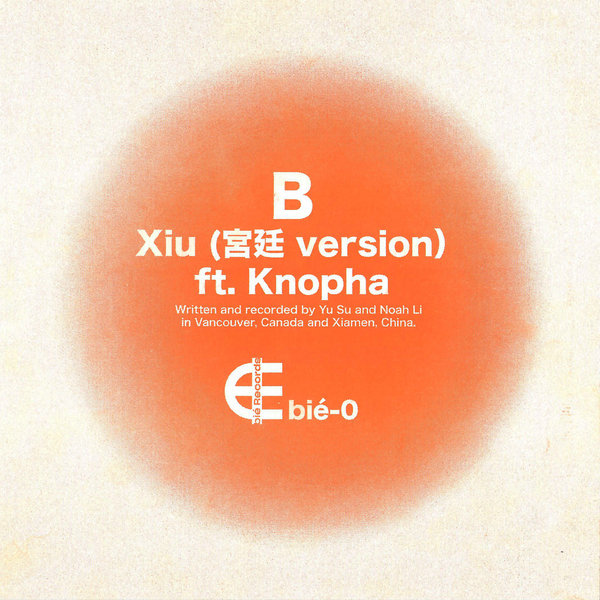 Knopha eats 'surprise' for breakfast. The Xiamen-based producer thrives on twist and wit in his ambient yet texturally rich work.

On the latest collaboration track with Yu Su, a rework of Yellow River Blue's opening track "Xiu", Knopha turned the chugging rhythm into a wonkier feeling - by adding soft bass lines and syncopated drums, Knopha lays out a new and winding "railroad track" for Yu Su's vocals and melodies.

%u201CXiu %u5BAB%u5EF7 Version%u201D (royal court) might be a less wild trip comparing to Yu Su's original ride, but it manages to find another path, leading everyone all the way to the palace of imagination, through unseen rockeries, waterworks and pagodas.