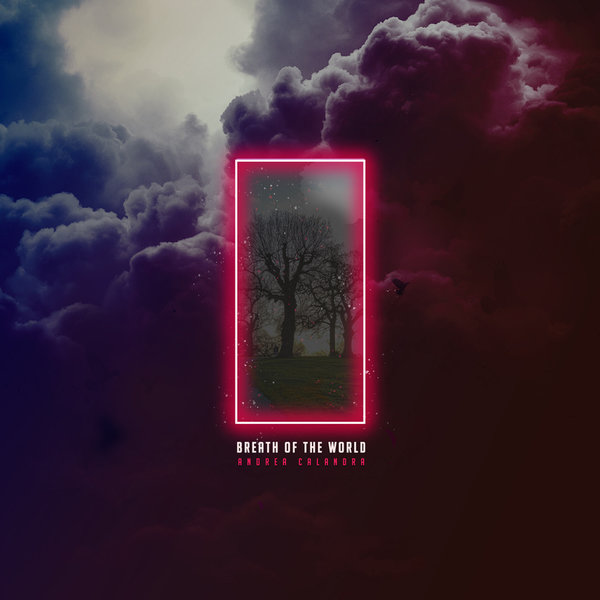 Breath Of The World is an EP in which Andrea wanted to give voice to his actual feelings and emotions in an Afro version, because he is extremely fascinated by the African continent, its instruments, rhythms and understanding of music, feeling immediately in tune with them, their good management and great music.

Breath Of The World (track):

Non-stop groove, interlocking percussion, mysterious and dark atmospheres surround 'Breath Of The World', the journey Andrea wanted to pass on to the listener, developing his groove with the use of delay effects, modifying the sound pitch and speed and focusing on the main break, when the pad sound gets in the game and provides a topic for the continuation of the track.

Thoughts Become Things (track):

In 'Thoughts Become Things', the softness of the piano and the background arpeggio contrast with distorted, hard, incisive synths. All of this accompanied by pad sound lines which create the setting.

Walking Alone (track):

Out of the three tracks, 'Walking Alone' is the most suitable for clubs, with its insistent groove, aggressive percussion and African voices. Here we find again distorted synth sequences with main sound lines. As in 'Thoughts Become Things', the main break was created in order to flow into the full-power restart where all the sounds are poured out.

In advance this EP has featured a Remix by one of the international sensational Producer who is well known as Julian Montenegro for how did this happen is, Julian Montenegro developed an interest in one of the song that is titled ' Thoughts Become Things' as mentioned above Andrea's Taste is out of this world meaning it's something that you have never heard before, but Julian Montenegro Remix left compilers of Sneja Recordings indecisive as this remix was executed in a way that was incomprehensive for many so it has been claimed by the heads of Sneja Recordings that this Remix is one of the Remix's to watch out for!