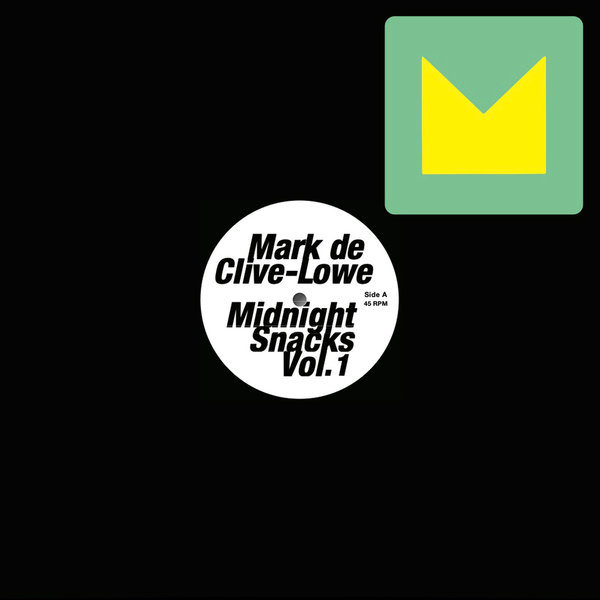 The ever-prolific MdCL has been blessing us with so much music over the last couple of years, getting heavy into his jazz-bag with Heritage, Ronin Arkestra and Dreamweavers. Always a man of multiple vibes and styles, his latest offering Midnight Snacks vol.1 eschews his bandmates and puts the beats and basslines front and center with four instrumental tracks of broken beat, house and downtempo to wrap your ears around.

"Midnight Snacks are moments in time created in the dead of night - as the world sleeps, I get to imagine alternate realities. Through our imagination, we find new ideas and new possibilities, and share them in the hopes that we remind each other how things don't have to be any one particular way. There's always another perspective." - MdCL

Opening with Joyful Resistance Part I - created at the peak of the 2020 Black Lives Matter social uprisings in the US and around the world, spiritual jazz piano gives way to a swaggy head-nod 3/4 hip hop excursion sounding like a modern day blend of Harry Whitaker and Bernie Worrell. Blue Hour bring us into sunrise-house territory with MdCL's signature harmony and piano leading the way over lush strings, showing us yet another reason why he's one of your favorite producer's favorite producers.

Side B opens with 37,000 feet - a soundtrack to flying high in the skies and the anticipation of going somewhere new with broken beat drums, rhodes and free-wheeling synths taking us all the way there. Closing out the EP, Thanks Given brings us the broken-boogie with MdCL's playful harmony and melodic flourishes oozing with uplifting goodness. Synth and piano solos are the icing on the cake rounding out this first installment of Midnight Snacks.