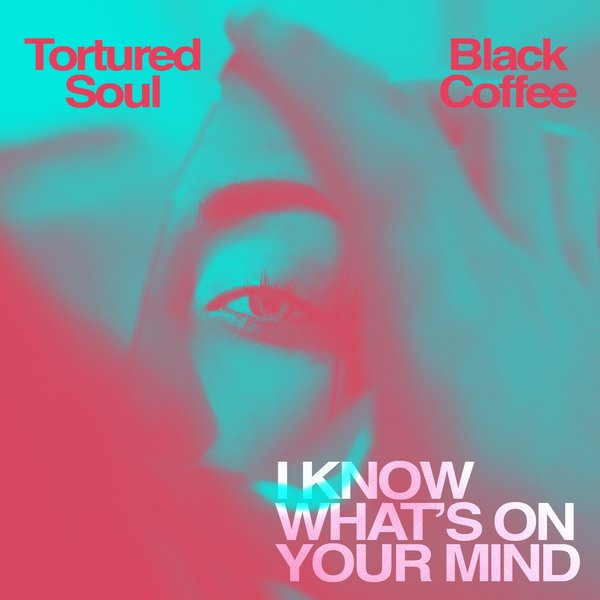 3616554638919 | 2021-04-09
CATALOGUE TAKE OVER features Black Coffee.

I Know Whats On Your Mind," features the all-star pairing of two of the most highly acclaimed electronic dance music artists on the planet, Tortured Soul and Black Coffee. A collaboration born in Johannesburg, South Africa, this single fuses the rich harmonies and distinctive melodies that are a staple of the TS sound with Black Coffee's signature beats and South African house flavor.

A mix of this song by Black Coffee initially debuted in South Africa on his release "Africa Rising," album of the year at the 2013 South African Music Awards. Now, Tortured Soul delivers the goods with this hotly-anticipated release including a number of unique reinterpretations.

The "Main Mix" features the quintessenetial Tortured Soul sound that their fans have come to love, showcasing each band member's unique talents and songwriting abilities. Bassist Jordan Scannella lays down a smile-provoking funky bassline which pairs perfectly with keyboardist Ethan Whites smooth rhodes chords and John-Christian Urich's discofied beats. Urichs soulful styling and melodies, which continue to be unparalleled in the soulful house music realm, captivate. If you love "Fall In Love" or any of Tortured Soul's dancefloor anthems, this is the mix for you.

Tortured Soul's brilliant keyboardist, Ethan White, has orchestrated a remix that brings the analog deep house production sound to mind. With strings, keys and a bassline reminiscent of the likes of Mr. Fingers or Roy Davis Jr at the height of the Chicago house movement, along with the unmistakable percussion of Black Coffee, this luscious track will shake the subs of dancefloors at every end of the earth, from San Francisco to London to Ibiza.

Front man John-Christian Urich's "Tropical Island Sex Mix" takes on a colorful caribbean vibe, with reggae-style basslines, calypso organ sounds, and latin-tinged percussion. Its a stripped down production with a pumping beat and a deep hypnotic vibe that begs for parties on the pier, hot sunshine and a Red Stripe.

The four-tracker wraps up with "Determination Mix," also from John-Christian Urich. An energetic jam with breakbeat-inspired drums, pumping percussion, and a funky analog bassline, it shows the incredible breadth of Tortured Soul's sound.

Once again, Tortured Soul proves that in its over 10-year history they continue to create the perfect blend of live musicianship with their steady danceable funky sound and four on the floor beats. Pure joy.