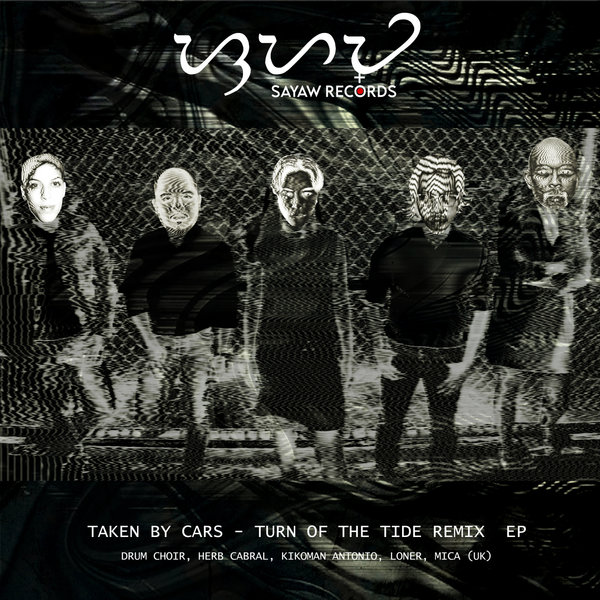 Sayaw Records Unveil Second Release 'Taken By Cars - Turn of the Tide Remixes EP'
The 5-track EP features remixes of the alt-rock quintet's 2017 single.

Staying true to their vision, Sayaw Records set their sights on a new release focusing on one of the country's much celebrated indie bands, Taken By Cars. Prior to this, the record label put their debut in motion with a 15-track compilation entitled 'Sayawan Vol. 1', released in December 2020. Now, they're geared to make waves with a fresh take on Taken by Cars' "Turn of the Tide", off of their 2017 album 'Plagues'.

Featuring a heavy lineup of like-minded artists, 'Taken By Cars - Turn of the Tide Remixes EP' is decked out to be a perfect summer soundtrack. Local dance music's finest Herb Cabral, LONER, Drum Choir, Kikoman Antonio, and Mica (UK) joined forces to produce an imaginative and replay-able set to match its source material. Amidst the restraints of the current setting, it offers a little portal to a shared world of music lovers. Come across the waves and find yourselves listening to this wicked new release.

Tracklist:

01. Herb Cabral Remix
Seasoned DJ/Producer Herb Cabral resumes his deck duties with the label and steps into another Sayaw Records offering, bringing a heady sunrise vibe with his shimmering edit of the track.

02. LONER Remix
Rising electronic musician LONER finds himself associating with like-minded creatives and adds an effervescent progression to the mix, trading the song's somber rock mood with a more ethereal one.

03. Drum Choir Remix
Renowned drummer of Radioactive Sago Project and one-half of Tarsius, Jay Gapasin marches to his own beat and creates a solo remix drenched in a scintillating production under the pseudonym Drum Choir.

04. Kikoman Antonio Remix
Grooving into another Sayaw Records track, Pampanga's Kikoman Antonio takes the pulse of the 2017 single and reworks it into a chilled out edit dipped in deep basslines and an infectious melody.

05. Mica (UK) Remix
Giving us something to rave about, Sayaw Records' very own Mica (UK) closes the EP with an entrancing soundscape brimming with bouncy grooves that can transport you into another dimension.