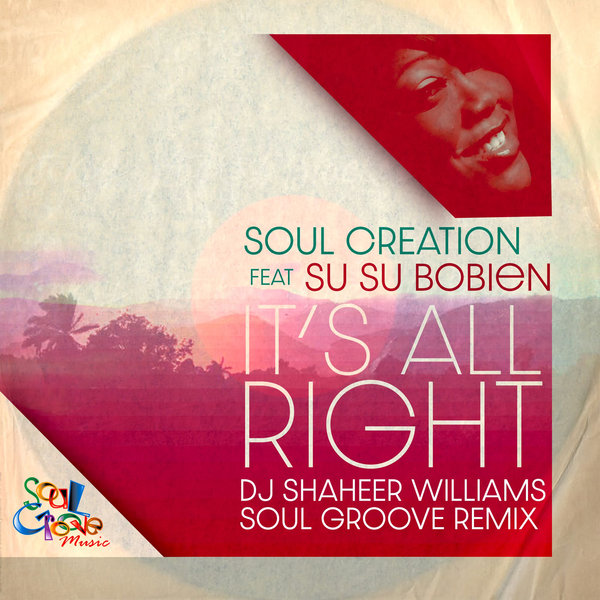 It's All Right
DJ Shaheer Williams Soul Groove Remix Instrumental

(9:19)
DESCRIPTION:

Soul Groove Music releases another banger! Soul Creation feat. Su Su Bobien remixed by CEO and producer DJ Shaheer Williams. This single has a Gospel House vibe with a Soul Groove feel. Soul Groove does it again!

REMIX CREDITS:

Remix produced by DJ Shaheer Williams for Soul Groove Music
Keyboards by Tiger Wilson
Recording Engineer: Shedrick Guy (B. Room Studios)
Mix Engineer: Dave Darlington (Bass Hit Recordings)

ORIGINAL CREDITS:

Backing Vocals - One Accord*, Donna B., Ricky Nelson
Executive-Producer - Shaheer Williams
Lead Vocals, Backing Vocals - SuSu Bobien*
Producer, Arranged By, Mixed By - DJ Jose Burgos*, Duce Martinez*

Published By Soul Creation Publishing (ASCAP) and SoulMusic Publishing (ASCAP)

Cover art designed by Jose Gonzalez
Executive Produced by Shaheer Williams

2021 Soul Groove Music. All Rights Reserved.
Distributed by The Cruz Music Group, a Division of Mixtape Sessions Music LLC.