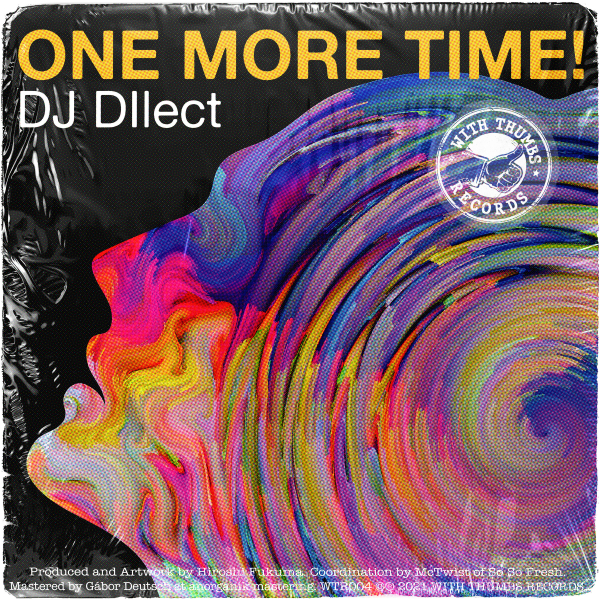 DJ DIlect has the next release on With Thumbs in One More Time! The sirens let you know something big is coming. The synth lines get the energy building, the vocals make your fingers start to tingle and then it culminates with the drop that, once heard, you cannot stop dancing if you tried to. This one is sure to set dancefloors aflame across all borders.

With Thumbs Records being based in Tokyo, Japan; was founded by Hiroshi Fukuma. This is the 4th release of the label.

WTR004 2021 With Thumbs Records.
Produced and Artwork by Hiroshi Fukuma.
Coordination by McTwist of So So Flesh.
Mastered by Gabor Deutsch at anorganik mastering.