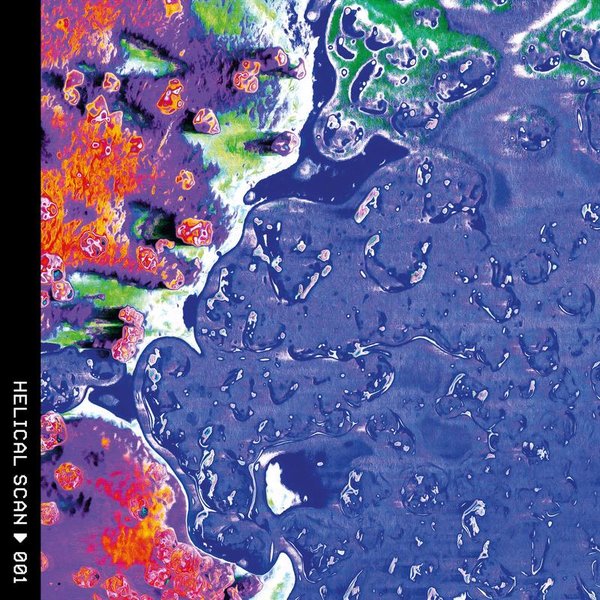 Mattr aka Matthew Clugston is a producer and DJ from Birmingham living in London. Having put on several of
his own parties in his home town with artists such as Alex Banks, Maxxi Soundsystem and XXXY, Mattr moved
to Berlin to study electronic music production and performance before releasing an EP on Faceless Recordings
that picked up support from the likes of Amé, Laurent Garnier, Dino Lenny and many more.

Lewyn Stan is a house and techno producer born and based in Manchester. Whilst living and studying electronic
music in Berlin, Lewyn Stan met label partner Mattr and started the label Helical Scan. Inspired by the raw
sounds of Detroit and the moody sounds of Manchester and the North, Lewyn Stan makes a very particular,
visceral style of dance and electronic music.

Mattr gets things rolling with 'Sample' that employs ambient soundscapes, electro and IDM-tinged
experimentations and intricate cinematic waves that entice you throughout before 'Misery' delivers revolving
melodies, breaky grooves and uplifting undulations. 'Hrrw' makes way for gentle tones, dramatic leads
underneath and tension building sonics that float above while nostalgic atmospheres through lo-fi modulations,
ghostly pads and emotive elements take the focus on 'Ardr'.

On the flip, Lewyn Stan's 'Octa' delivers italo-styled synth flutters, cosmic waves and euphoric notes underneath.
'Meadow' is an eerie number filled with haunting vibrations and stunningly stirring moods before 'Beauty'
provides delicate acid-tinged oscillations, revolving percussion and uplifting strings that reverberate with the
growling bass tones. 'Yearn' finishes things off avant-garde samples, deep vibrating hums and surging energy
rounding off this engrossing set of tunes.