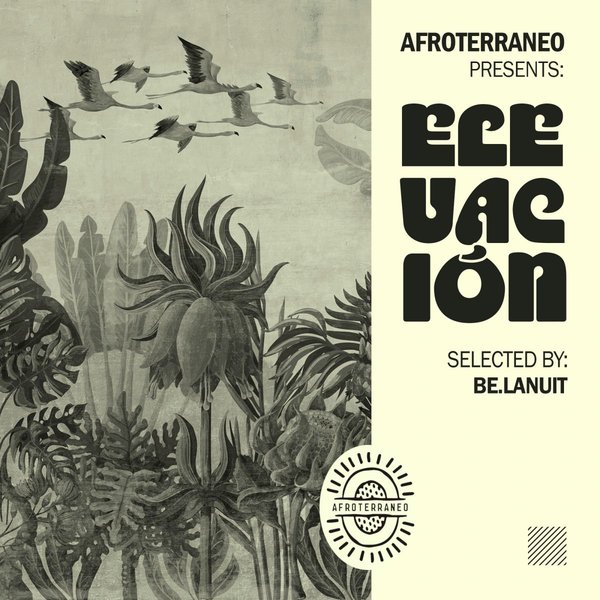 Afroterráneo is pleased to present the first compilation dedicated to downtempo with the fusion of the African and Mediterranean sound which characterizes the label.

11 low tempo tracks which paradoxically aim to elevate the emotions of our bodies and souls, selected by Be.lanuit, one of our most active artists on the label.

Artists such as Zuma Dionys, a booming producer in the electronic downtempo and world music scene, appears in this VVAA following him the duo Bagô, residents of Club Horde Paris, Afrosideral & Kumar Sublevao-Beat is one of Nickodemus's new bets on its multicultural Wonderwheel label.

DPAZ is an artist from Madrid who moves in downtempo rhythms with a more Berlin character but always giving harmonic notes from the Middle East, Vidal Rodriguez is an artist born in the Mediterranean and based on the island of Ibiza, who dares to produce a track with Be.lanuit introducing afrobeat overtones and samplings of old Highlife glories.

Roman Jack is the new signing of Afroterraneo, from Helsinki to the worlds who will release soon his own EP includes an exclusive track of afro house beats but at an anesthetic tempo that revitalizes the skin like botox.

Princebaba, another Parisian artist who enters through the front door in this compilation with fresh rhythms, in the cosmic wave of Shamanic scene.

Medusa Odyssey is a duo based in Ibiza that in the last two years have been very integrated into the world of multi-cultural house, collaborating with the guru Bahramji and publishing on the label of the well-known Stereo Mc.

The Master and creator of Afroterraneo Kiko Navarro delights us with one of his his latest album song released on Wonderwheel Recordings.

The compilation is completed by a track from our selector remixed by Paax Tulum, the artists who are standing out the most in the dowtempo scene.