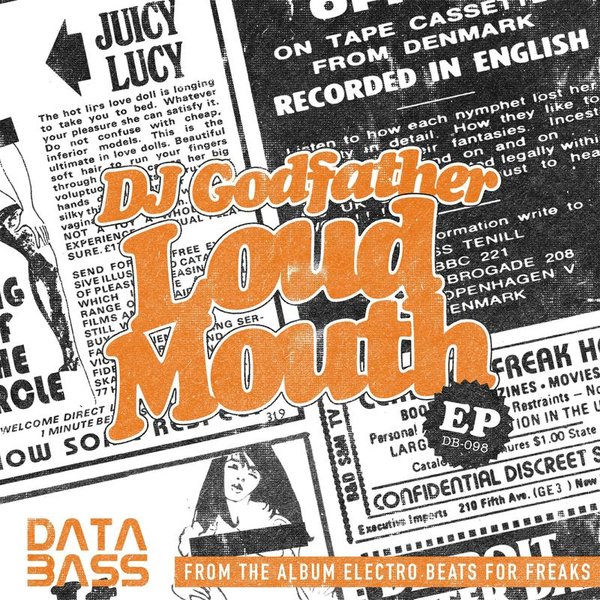 April brings the fourth edition of DJ Godfather's 'Electro Beats for Freaks' EP series, which has been delivering cuts from his highly rated 44-track album since the beginning of the year.

This time around we get a selection of extended versions from the Ghetto-house killer, 'Loud Mouth' featuring fellow Detroit legend Goodmoney G100, the stomping 'Booty Funk' with its infectious guitar riff, the more tech/electro-fied 'Games With WOPR', to the melodious Ghettotech of 'Shut The Fuck Up' featuring King Saadi.

To complete the package there's also a previously unheard instrumental take of 'Shut The Fuck Up' as well as those distinctive horns from the mighty 'Godzilla 2020' – a "hornstrumental" if you will.

DJ Godfather's 'Loud Mouth EP' is released digitally on 2 April with vinyl following later. And with 3 more EPs in the series set for release at the end of April, May and June (respectively), there'll be plenty more goodies to add to your collection.