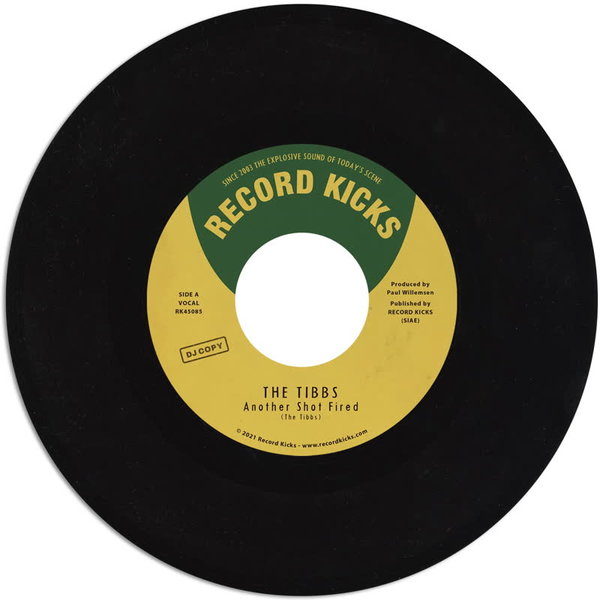 Limited edition to 500 copies 45 vinyl.

Record Kicks presents "Another Shot Fired" the new single from the Tibbs on limited edition 45 vinyl. "Another Shot Fired" is the title track of the second studio album from the Dutch soul combo produced by Paul Willemsen (Michelle David & The Gospel Sessions) and is a Jamaican Soul scorcher. By popular demand it has been pressed on a limited edition 45 vinyl with on the flip side the uptempo soul belter "The Main Course".

Based in Amsterdam, The Tibbs took off in 2012. Working right from the start with producer Paul Willemsen, the first EP "Cleaned Out" debuted in 2014. Later that year, the German funk label Tramp Records released their debut single – "Footprints In The Sand/Cleaned Out". Two years later, The Tibbs' first LP, "Takin' Over" marked their debut with Milan based imprint Record Kicks. The singles "Next Time" and "The Story Goes" received critical acclaim on radio stations throughout Europe and North America and the 45s flew out the door in record time. The second studio album "Another Shot Fired" came out on Record Kicks November 20th2020.